Tuesday Tips-Make life easier!
Today's tip is to make a $5 investment to extend the life of your computer.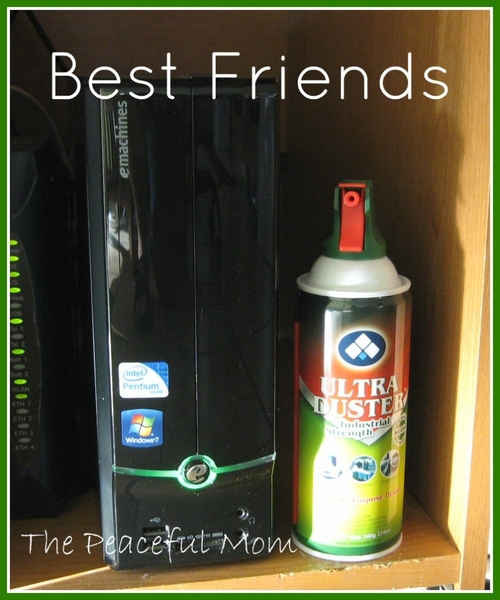 Want an easy way to extend the life of your desktop or laptop computer? Invest around $5.00 for a pressurized can of air.
Dust builds up in the interior of your computer and can cause it to overheat. Purchase the can of air and follow your manufacturer's directions for cleaning the fan and other internal parts.
Now that you know, don't just pin this and forget it. 🙂 Write "can of air" on your shopping list and buy it! Trust me, you will be glad you did.
You May Also Enjoy: