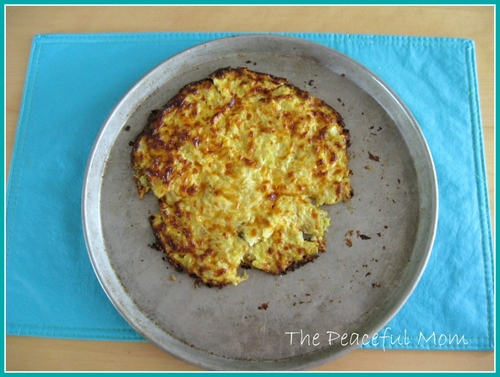 We're having lots of fun this weekend: a FREE carnival complete with FREE food through my husband's job, enjoying some time at home and then date night tonight. Yea!
The photo above shows our attempt at gluten free Cauliflower pizza crust. I'll be giving more details later this week, but we did find out that you need to turn it over during cooking. The top edges were burned and the bottom was uncooked. Oh well, it still tasted great!
Don't forget to enter my $100 Walmart Gift Card Give Away here. 🙂
What are you doing this weekend? Leave a comment.