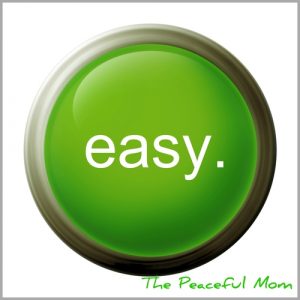 Tuesday Tips-Make life easier (and cheaper)!
Want to organize your home, but can't afford organizing bins and totes right now? Today's tip is to organize cheaply using items around your house. This isn't Better Homes and Gardens organizing, but will do nicely if you need a temporary solution to save money.
BATHROOM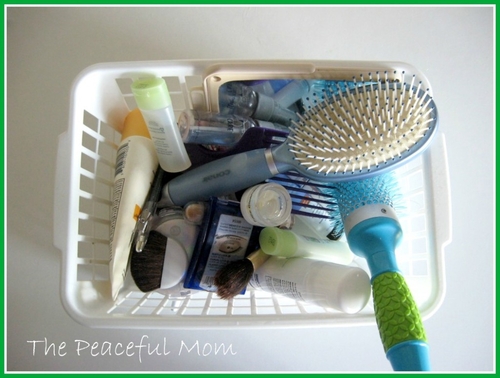 We don't have a lot of storage in our bathroom, but I had purchased this organizing basket for $1.00. The basket corraled everything so these items weren't loose under the sink, but they still were not really organized and I hated looking through the jumbled mess to find things.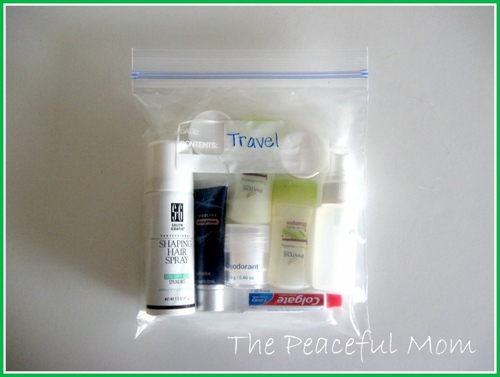 Instead of purchasing more organizing supplies, I used quart size plastic zipper bags that we already had. I placed all of the travel size items in one bag, ready to go on my next trip and perfect for air travel.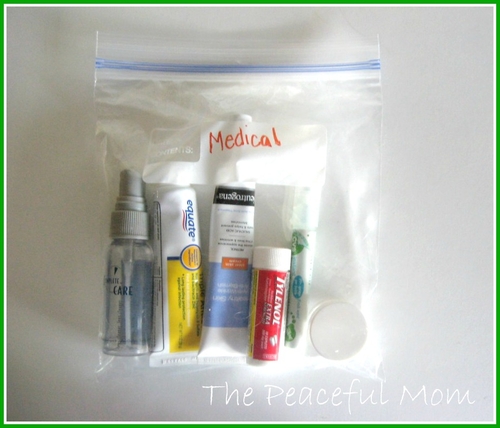 I placed the medical items in another bag.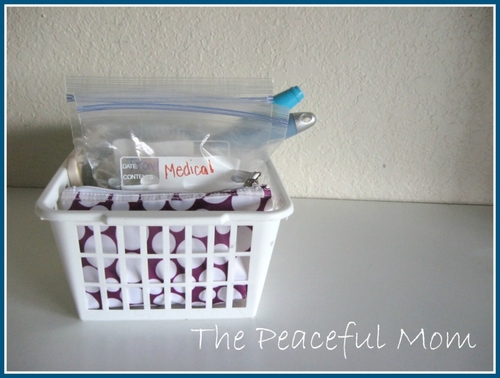 I gathered all of the loose makeup into my cosmetic bag and now everything is very easy to find.
KITCHEN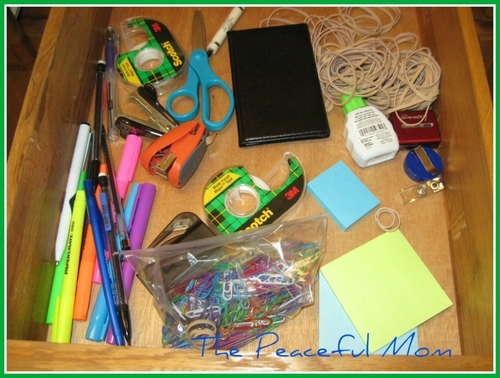 Our kitchen "junk" drawer was, well, junky.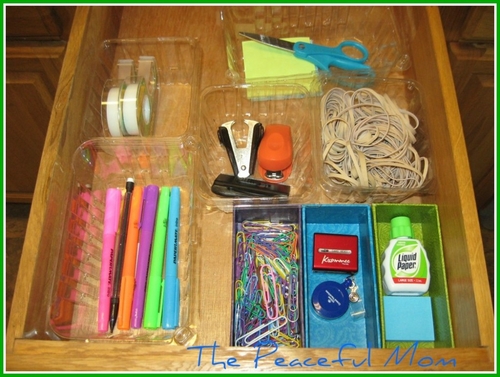 I used the bottom half of plastic berry containers to group like items together. Now we can easily find what we need at a glance, and it didn't cost anything!
 CLOSET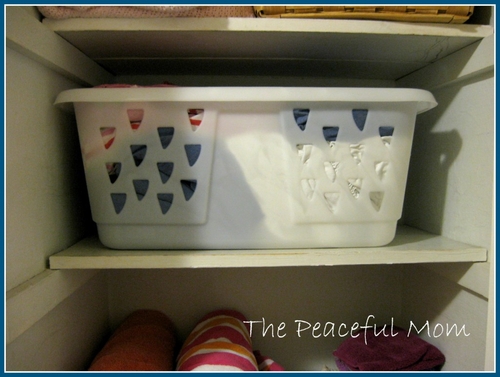 I disliked the messy look of our sheets, which fell into disarray every time one of the children pulled a set out of the linen closet. This extra laundry basket was the perfect solution for us. Now even if the sheets aren't perfectly folded, the shelf still looks neat.
What creative organization ideas have you used in order to save money? Leave a comment.
You May Also Enjoy: