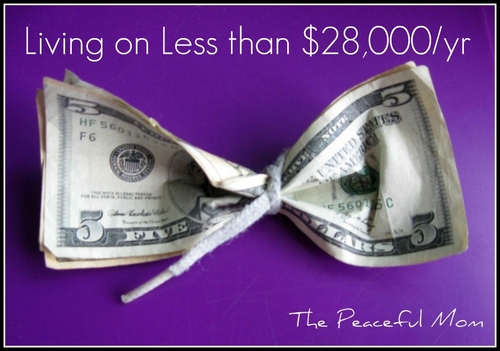 Living on Less Than $28,000 A Year: How our family of six survives (and even thrives) on an income that is less than half the national median income, and what the government calls "below the poverty line" (less than $29,990 annually) for our family size. [Read other posts in this series here.]
_______________________________________________
Join me on Twitter or Facebook for instant updates or subscribe to my FREE e-newsletter to get posts right in your inbox!
_______________________________________________
So far in this series, we've covered: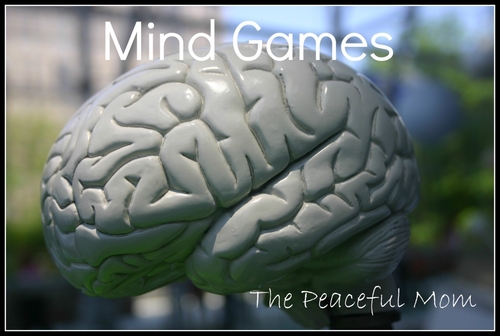 So far I've talked about several practical ways we are able to live on less than $28,000 a year. Today I'd like to talk about something a little less "practical", but perhaps even more important: our mindset.  
I think most people have some vague financial goals in the back of their minds (ex. save for retirement, go to Italy one day, pay for kid's college, etc.). We did too, although I don't think we ever talked about them or wrote them down. Without a clear vision, we failed to realize that the small decisions we were making each day either moved us toward those goals or prevented us from reaching them.
We had a disconnect in our brains between what we were doing in the moment and what that action meant for our future.
To be honest, our financial "goals" were really more like "nice financial thoughts." We never made any real effort to move toward them because they were distant and fuzzy. As Zig Ziglar says,"If you aim at nothing, you'll hit it every time." Living in the moment seemed like fun, but we were just floating along without any purpose or direction. We were essentially wasting our resources and our lives.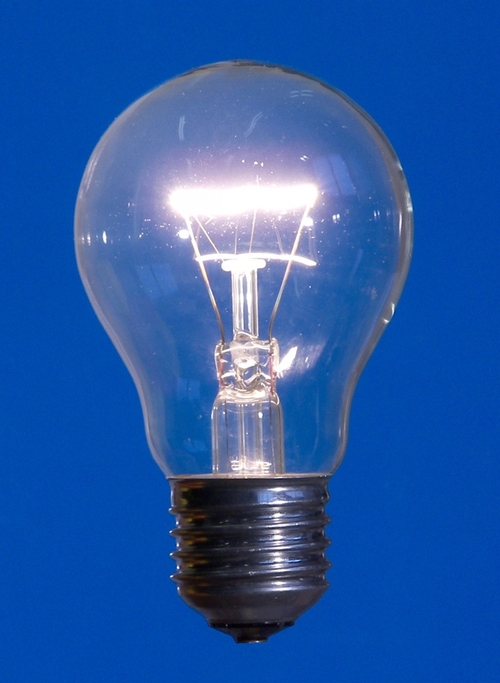 Then a few years ago, I had an epiphany. I had wanted for some time to be able to stay home with my children rather than living a crazy, disjointed life of full-time work and part-time parenting. I finally realized that if I wanted to actually reach that goal, I had to really live within our means, not just say that I wanted to. I realized that I could keep doing whatever I wanted to do in the moment, or I could make some sacrifices in the short-term in order to achieve what was truly important to me.
Six years down the road, I can definitely say that I am glad that we have made the choices we have made. We don't do everything perfectly and we still have problems, just like anyone else, but overall we have a good life and much to be thankful for. By making better daily choices, we are able to live our priorities with less money rather than chasing after more and more with the illusion of one day living a "good life".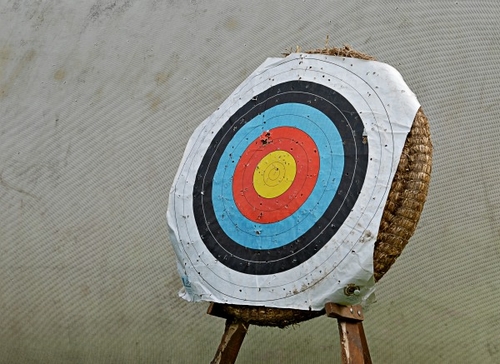 So what are YOU aiming for? What are YOUR goals? What do you want to happen in the next month, year, 5 years?
Picture your life in 10 years. When you look back, what will you be glad that you did today? Take some time this week to make a written list or a visual board with pictures and words that represent where you want to go in life. Write down your life goals, then make your financial goals line up with what you truly want. Keep your life vision fresh in your mind by keeping it in front of you (on the wall, bathroom mirror or refrigerator door), then make your daily decisions based on those long-term goals.
I have several resources you can use to get started:
The Peaceful Mom Life Inspiration Board– Print this page and use the Life Inspiration Questions to get started. Write in your vision for each area.
The Peaceful Mom Goal and Action Planner– Print this page to evaluate areas in your life that you want to change (you can find more detailed instructions on the post). Write your action steps on the bottom of the page. You may want to print a separate page specifically for financial goals.
The Peaceful Mom Weekly Goal Planner– Once you determine your long term goals, you can use this Weekly Goal Planner to make sure that you are working toward those goals on a weekly and daily basis.
next post: Drinking Problems
Click here to read other posts in this series. 
I'd love to hear some of your goals if you'd like to share them in the comments. 🙂
We can all use some encouragement in this area.