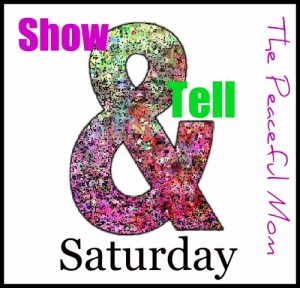 Show and Tell Saturday: Show off your creativity!
I've been stretching myself to be more creative lately, so I thought I would show you what I've been up to and give you an opportunity to show off too!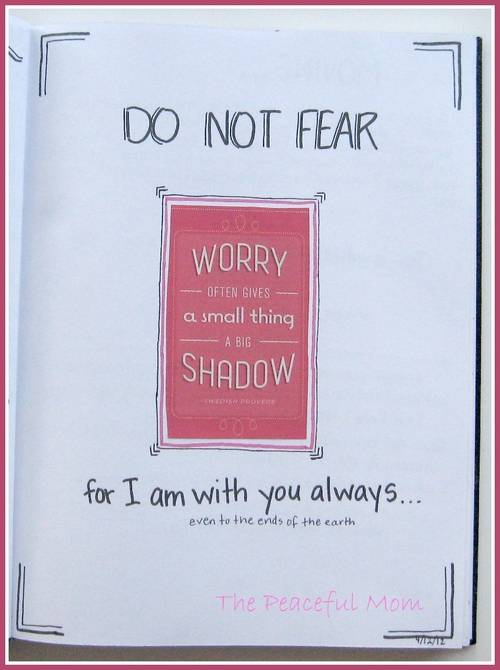 My creativity seems to be limited to my art journal lately. This was a page I did about not worrying.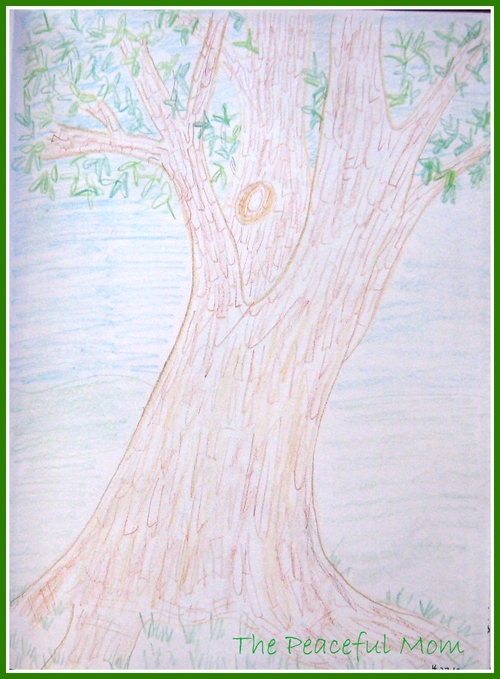 I also made an attempt to draw a tree in our backyard (it actually does lean like that).
I don't think it's that great, but I am showing it to you for two reasons: (1) to get over my perfectionism; (2) to encourage you that if I can make "art" you can too. 🙂 The process of being creative is very healing and restorative.
What have you created this week?
Leave a comment or a link to your blog post with a new recipe you tried, furniture you painted, a poem you wrote, a scrapbook page you designed, a hat you crocheted–whatever you created…
Show and Tell!