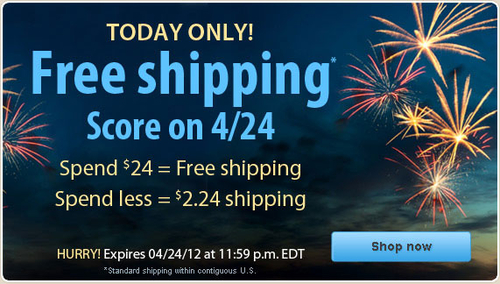 Another great offer from Vitacost: TODAY ONLY get FREE shipping on orders $24 and up, and pay only $2.24 for orders under $24! If you haven't used your FREE $10 credit, you can get $24 worth of products and pay only $14 including shipping.
Vitacost has lots of gluten free, organic and natural products and today they also have 20% off Arrowhead Mills Organic Creamy Peanut Butter.
CLICK HERE to get your FREE $10 credit!
Once you get your credit, shop Vitacost.com for your favorite products.
*affiliate link