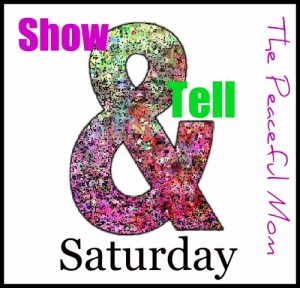 Show and Tell Saturday: Show off your creativity!
I've been stretching myself to be more creative lately, so I thought I would show you what I've been up to and give you an opportunity to show off too!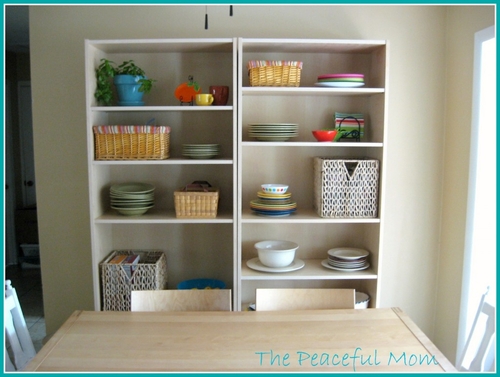 I'm counting decorating my dining room shelves as a creative endeavor for this week. We don't have much storage in the new kitchen (no pantry or closet–yikes!), so I needed to add some shelving. I didn't want the shelves to look like "storage" though.
I think I struck a good balance between usefulness and beauty. The baskets are hiding some dry goods (like cereal in the bottom left square basket) and other assorted kitchen items we don't have room for elsewhere. The bottom shelves (out of sight) have some boxes with canned goods and some of our gluten free snacks.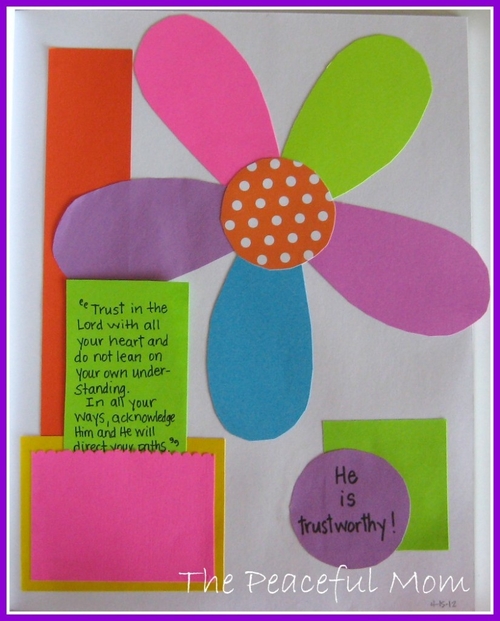 I also had time before the move to make an journal entry.
It's very simple, but I enjoyed making it.
What have you created this week?
Leave a comment or a link to your blog post with a new recipe you tried, furniture you painted, a poem you wrote, a scrapbook page you designed, a hat you crocheted–whatever you created…
Show and Tell!
I'm linking up at Fridays Unfolded!