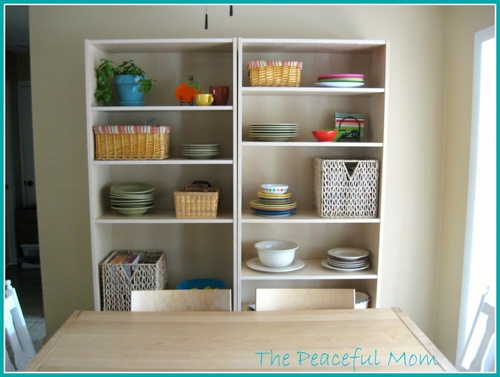 Organize the Kitchen: With our recent move we gained an additional bedroom, but we lost space in the kitchen. Our new kitchen not only has less cabinet space, there is no closet or pantry available.
I solved this problem by purchasing two bookshelves from Ikea along with various baskets from the thrift store.
Now we can store our non-perishable food, dishes and other kitchen items in a beautiful and functional way.
You May Also Enjoy: