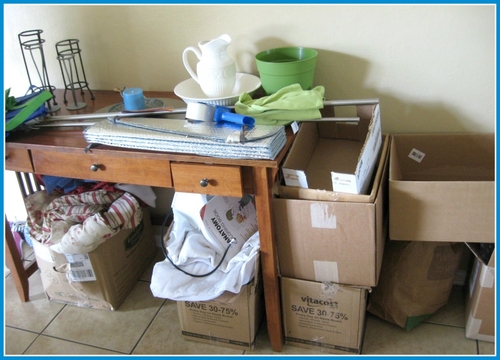 Although moving residences is listed in the top twenty most stressful life events, I rank it at a solid 2. I forgot about the two week period AFTER moving when you can't find anything. That is definitely 1.5.
I intended to post earlier, but it takes 3 times as long to do what I need to do when most items I need are still in boxes. 🙂
We have, at least, successfully transferred everything to our new rental home and I have to say that after getting rid of 90% of our stuff in December of 2010, we have quickly re-accumulated more. It is a constant battle to keep our possessions at a minimum and I will definitely have to spend some time in the coming months purging again.
Hopefully things will back to normal in a few days!