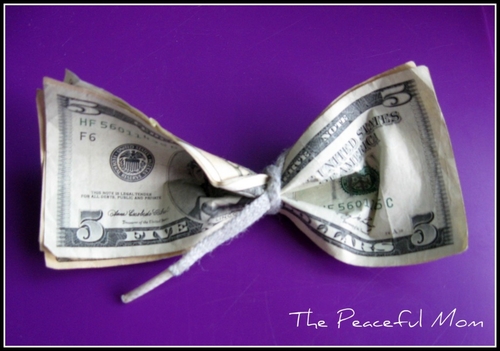 Living on Less Than $28,000 A Year: How our family of six survives (and even thrives) on an income that is less than half the national median income, and what the government calls "below the poverty line" (less than $29,990 annually) for our family size. [Read other posts in this series here.]
_________________________________________________________
Join me on Twitter or Facebook for instant updates or subscribe to my FREE e-newsletter to get posts right in your inbox!
_________________________________________________________
Non-food items like toiletries and cleaners can be a big part of any family's budget. Here are some ways we keep costs down:

Stock Up
When we find shampoo, razors and other toiletries on sale, I buy enough to last for 2-3 months (the time it usually takes for them to go on sale again). By using this strategy, I pay a lower price for items than I would if I simply purchased them when we ran out of them. This is an especially great strategy to use in combination with coupons.
For example, in our area, 12 double roll packs of Angel Soft toilet paper go on sale for $5.49 a pack. If I happen to find a printable coupon I can get them for as little as $4.49 a pack. I buy 5-6 packs at this price and we are stocked up until the next sale cycle (about 8 weeks).

Use Less
Advertisers are constantly showing toothbrushes with gobs of toothpaste on them or people washing dishes in sinks full of bubbles. The manufacturers of these products want you to use more, so that you have to buy their products more often. Use less and save more! [You can read more about this strategy here.]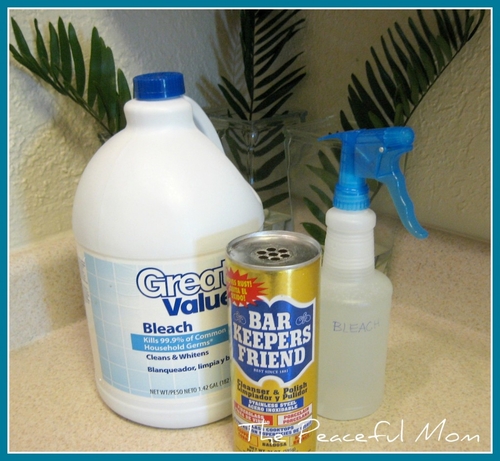 Simplify
You really don't need one special cleaner labeled "bathroom" and another labeled "kitchen" for the kitchen. I use three basic household cleaners which also happen to be cheap: vinegar, bleach and Bar Keeper's Friend (read more here). By keeping the cleaners to a minimum I keep more money in my wallet.

Make Your Own
There are lots of recipes for DIY cleaners online. I have personally tried Orange Infused Vinegar and DIY Laundry Detergent. I have several other ideas on my Pinterest Board here.
How do you save money on non-food items? Leave a comment and so we can all learn from each other.
next post: What would you do with $100,000 more?
Click here to see all the posts in this series.
You May Also Enjoy: