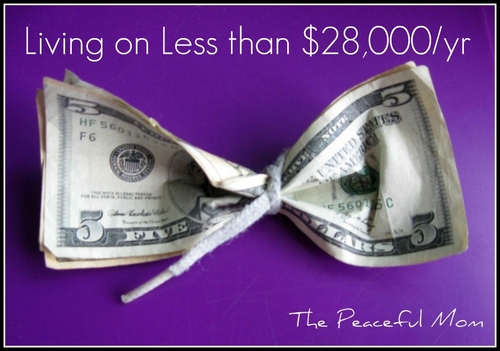 Living on Less Than $28,000 A Year: How our family of six survives (and even thrives) on an income that is less than half the national median income, and what the government calls "below the poverty line" (less than $29,990 annually) for our family size. [Read other posts in this series here.]
________________________________________________________
Join me on Twitter or Facebook for instant updates or subscribe to my FREE e-newsletter to get posts right in your inbox!
________________________________________________________
So far in this series, we've covered:
Today I'm sharing how our family saves on transportation costs. Remember, not all of our ideas will work for your family, but maybe they will help you think of some ways to save that will work for you.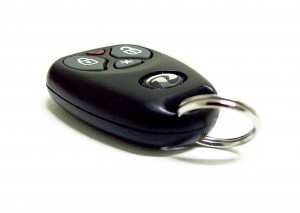 Limit Your Vehicles
There are lots of costs associated with owning a vehicle: taxes, tag fees, insurance, gas. We have chosen to limit our expenditures by having only one vehicle. This won't work for some families, but because I am a stay at home mom and my husband works within 30 minutes of our home, we can manage.
How We Make It Work:
Planning-Each week I plan our activities and errands based on my husband's schedule and plans. I plan my errands like grocery shopping for the morning of his day off and we plan a fun family activity for later in the day. I also plan one day to take him to work so I can take the kids to scheduled activities like swim practice during swim season or church youth group.
Communication- Communication is crucial. Having one vehicle means that I can't just take the car because it's sitting in the driveway. This happened one day last week when my husband was scheduled to go to work at noon. I decided to make a spontaneous trip to a local park for a walk assuming that I could return home just before he needed to leave for work.
He called me in the middle of my walk to let me know that he needed the car to run an errand before work. If I had taken the time to ask, I wouldn't have had to cut my walk short. I was reminded once again of the importance of talking about our plans with each other.
Contentment- My attitude is crucial to making this work. It is very inconvenient to have to plan errands and outings rather than just jump in the car and go when I think about it, and I can easily feel frustrated or bitter about it.
It helps to remember that I am helping to save our family money by using less gas and avoiding leisure shopping trips. I find that spending more time at home also brings more peace to my life, enables me to get home schooling accomplished and gives me more time to do money saving tasks like cooking and baking from scratch or hanging my clothes to dry.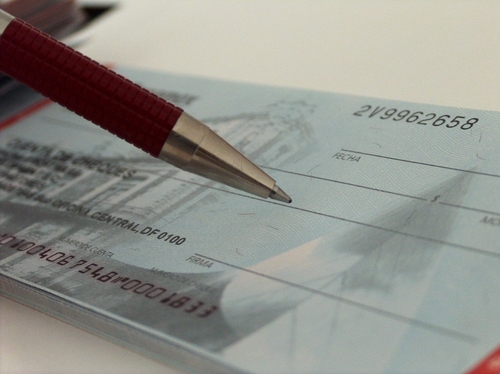 Ditch the Car Payment
Not only do we have only one car, but our car is paid for. It was easier for us to pay cash because we chose an older model that would serve our needs, but which doesn't have any extras. You may really love having a newer and fancier car, but if your newer car is sabotaging your financial future, it may not be a good idea to keep it.
If you currently have a car payment, why not try to save every bit of extra money you can (use some of the ideas here for extra cash), sell your current car and purchase a car with cash. If you are upside down in your loan, Dave Ramsey suggests either saving the money for the difference between what you can sell the car for and what you owe, or checking with your local credit union to see if you can get a small loan to cover the difference. You will still have debt, but the payment will be much smaller.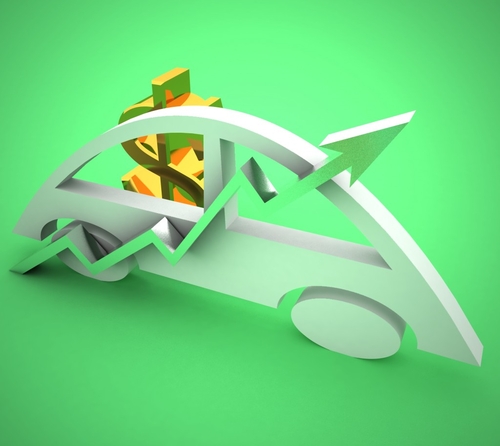 Change Your Insurance Coverage
Another way we save on transportation is by keeping our insurance coverage at a minimum. Having an older car is cheaper to insure and we don't need comprehensive coverage. We keep the minimum insurance required by our state and have a high deductible ($1000) because we have $1000 in savings to cover it.
You may have a newer car or a loan, so you will have to keep your comprehensive coverage, but take some time to talk with your agent about ways to lower your costs and call some other companies to compare quotes.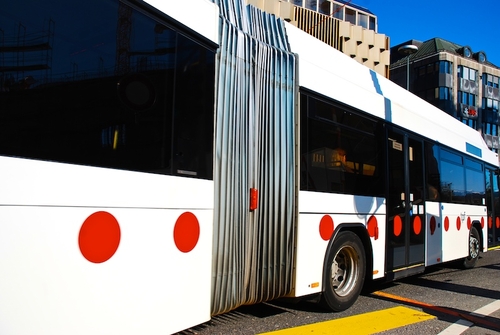 Use Alternate Transportation
One great way to save money is to use alternate transportation when it is available. Some cities have great train and bus systems that are relatively inexpensive and can save on your gasoline expenditures. You may even decide that you can sell one of your cars.
We recently found Megabus, which my husband used to take my son to visit a friend in another state for spring break. If you schedule your trip 2 months in advance, the tickets cost just $1.00! Tickets purchased just 2-4 weeks in advance may cost as little as $5.00-$8.00.
When I picked up my husband from the trip, we met a family who were taking the bus to Orlando for a Universal Studios vacation. The bus stopped at a hotel which had a free shuttles to the parks, so they had no need to rent a car. Brilliant!
How do you save on transportation costs? Leave a comment and let us know. 🙂
next post: Save on Non-Food
Click here to see all the posts in this series.