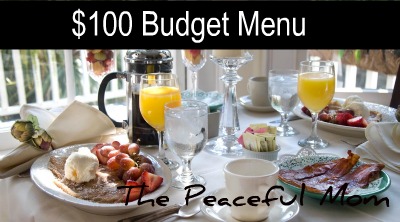 $100 Budget Weekly Menu (for six people including three teens): Menu planning saves money!
See what we're eating this week with a $100 grocery budget. (Some items were purchased in previous weeks in the $100 budget and are marked with an asterisk.)
Check back later today to see my grocery shopping for this week (and link up your savings!).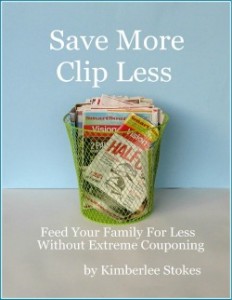 Read more about how I stick to a $100 a week budget in my FREE e-book Save More-Clip Less.
Print your own customizable menu planner form here.
*Items marked with an asterisk were purchased in previous weeks in the $100 Budget and are in the pantry, fridge or freezer.
Click purple links to go to recipes!

BREAKFAST
French Toast, bacon*
Cereal with milk x2
Scrambled Eggs, toast
Oatmeal with cinnamon and raisins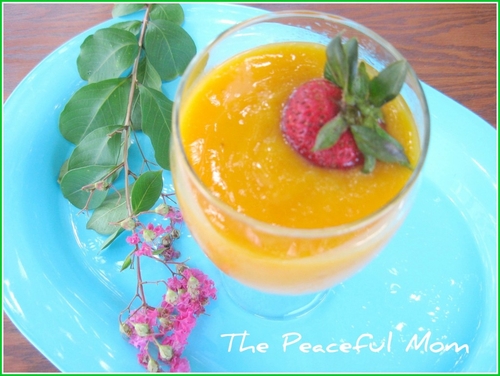 LUNCH
Peach Mango Smoothie* (substituting strawberries for the peaches), popcorn*
Nachos, green pepper slices
Quesadillas* (tortillas previously purchased), carrots and ranch dressing*
PBJ, pretzels*
Snack lunch: salami, pepper jack cheese, orange slices
Turkey Sandwiches, carrots, ranch dressing* x2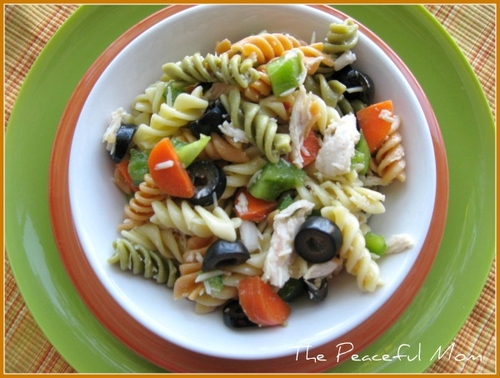 DINNER
Italian Chicken Pasta Salad, garlic toast
Shrimp and Grits*, steamed asparagus and sugar snap peas
(left over from last week because we had a change of plans and ended up spending $15 on fast food)
BBQ Bacon Burgers, potato chips
Hot Dogs, baked beans*
Crockpot Chili*, corn chips
Baked Potatoes*, bacon*, broccoli*, leftover chili (watch my Best Baked Potatoes Video here)
Soup*, grilled cheese
What are you eating this week? Leave a comment or link. 🙂
Please Note: I post my weekly menu to encourage menu planning and to give meal ideas, not as a nutritional standard. You should feed your family based on your priorities and values.
You May Also Enjoy: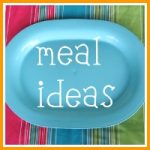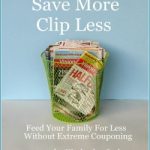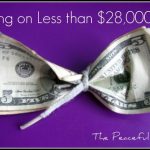 For more menu ideas, check out OrgJunkie Menu Plan Mondays.