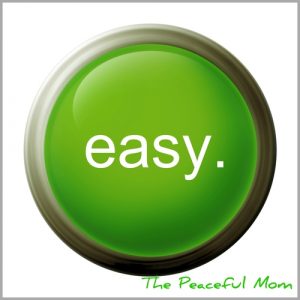 Tuesday Tips-Make life easier!
Today's tip is to organize your recipes using a 3 ring binder.
I know that many people keep their recipes on index cards or recipe cards, but I like to try new recipes and I have found it easier to print them directly from the computer and add them to my binder. They are also easier to read!
If you would like to try using the binder method, here's a quick tutorial: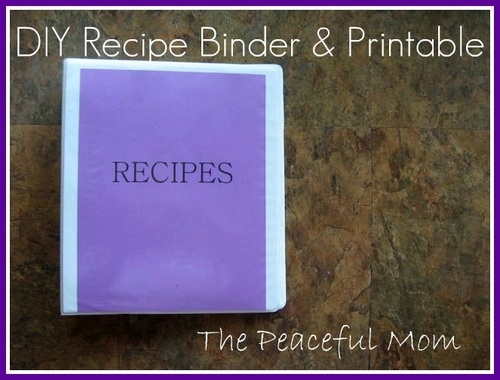 You will need:
3 ring binder with insertable plastic cover (print a simple cover here)
plastic page protectors (optional)
3 ring plastic divider inserts (I like the kind with pockets)
labels
*The best time to buy these supplies is during the back to school sales in July.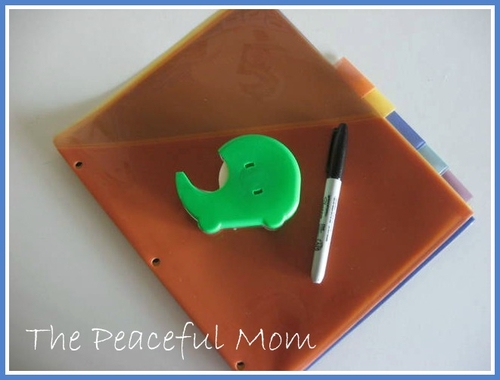 I labeled my recipe categories using clear tape and a Sharpie because I was recycling the dividers and the paper labels are long gone. My categories are as follows:
My categories are as follows (click the purple link to see the recipe):

Bread- wheat bread, muffins, freezer waffles, etc.

Chicken-dishes made with chicken like Crunchy Chicken Salad, Mango Salsa Chicken and BBQ Chicken Tostadas

Beef– recipes like Taco Cups and Freeze Ahead Meatballs

Beans- cooking times and instructions, recipes like Spicy Black Beans and Rice

Salads- our favorite salad recipes including Broccoli Slaw Salad, Black Bean and Corn Salsa and Chicken Pasta Salad.

Casseroles and Pasta- tasty recipes like Crustless Quiche, Garlic Shrimp Radiatore

Other- mixes like DIY Taco Seasoning, recipes that don't fit in my other categories 🙂
Another advantage of using tape to label the dividers is that I can easily change them.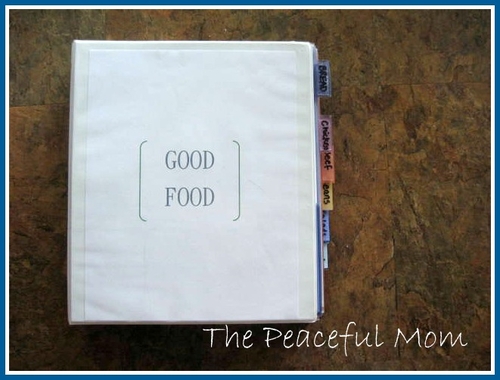 Simply print out recipes you like, place them in page protectors and add them to the appropriate category.
I like to use the pocket dividers because I have a few favorites that I haven't transferred yet. The cards can fit right in the pocket.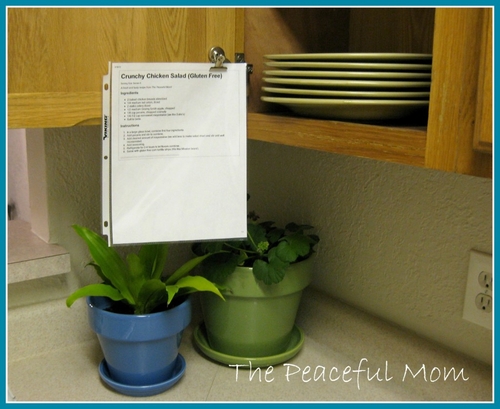 When it's time to cook, I remove the recipe and use my DIY Magnet Recipe holder.
Click here to print the RECIPE and GOOD FOOD binder covers shown above.
How do you keep your recipes organized? Leave a comment. 🙂
You May Also Enjoy: