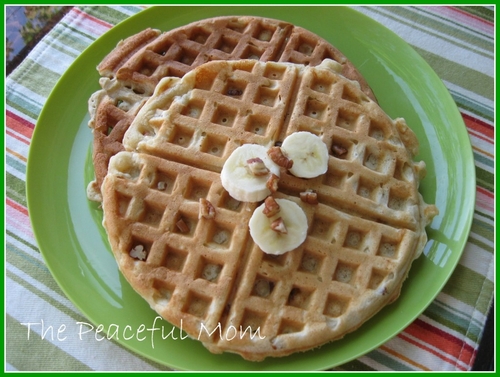 My daughter is not a fan of frozen gluten free waffles, so she has done without until we could find a suitable alternative. Last week she tried Bob's Red Mill All-Purpose Gluten-Free Baking Flour in the following recipe. 
She said that the waffles tasted great with butter and syrup, but we did find that they tasted better fresh than frozen.
NOTE: These do not seem to work well in a Belgian Waffle Maker according to one reader.
A tasty gluten free recipe from ThePeacefulMom.com!
Ingredients
1 1/4 cups All Purpose Gluten Free Baking Flour (we used Bob's Red Mill)
1 teaspoon baking powder
1/2 teaspoon baking soda
1/2 teaspoon salt
1 tablespoon white or brown sugar (or 20 drops Stevia extract)
1 tablespoon olive oil
1/4 cup milk + 1/2 cup water
1 large egg, beaten
1/2 teaspoon vanilla extract
Instructions
Combine dry ingredients until well mixed (1st five ingredients).
Whisk wet ingredients together.
Add wet ingredients to dry and whisk together until slightly lumpy.
Let stand for 5 minutes.
Pour batter into waffle iron and cook according to directions. (Our waffles took slightly longer to cook than normal batter.)
Notes
You can also add yummy topping like sliced fruit and chopped pecans!
https://thepeacefulmom.com/2012/04/02/gluten-free-waffle-recipe/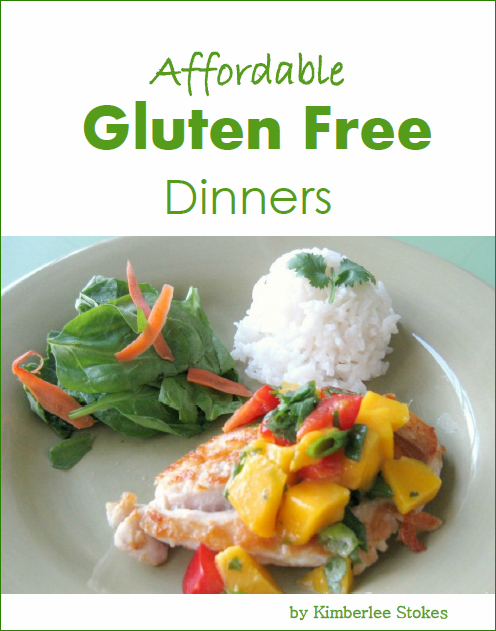 I'm Linking up at Gluten Free Wednesdays!
You May Also Enjoy: