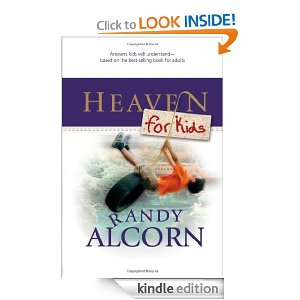 Click here to down load Heaven for Kids
. In this e-book recommended for ages 8-12, Randy Alcorn explores Biblical answers to the questions kids often have about heaven and writes them in a language that kids can understand.
As in the adult title, Heaven, he addresses the difference between the present Heaven, where we go when we die, and the New Earth, where we will live forever with Jesus after he returns.
Please note that the price is currently $0.00, but could change at any time. Verify the price before purchasing.
If you don't have a Kindle you can still read books on your computer or other mobile devices with the FREE Kindle Reading Apps here, including the Kindle Cloud Reader which I use on my laptop and home computer.
Click here for more great FREEBIES!