One of my very favorite hobbies is shopping at Thrift Stores. I usually don't go in with a pre-determined list, but just see what I can find. Yesterday I found two items that are just what we need and both for less than $20!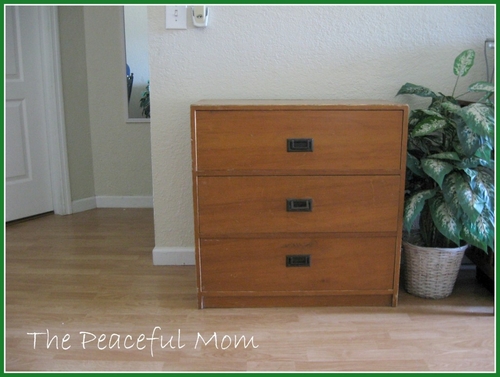 This dresser is made from solid oak. I just love the clean lines and solid feel of it.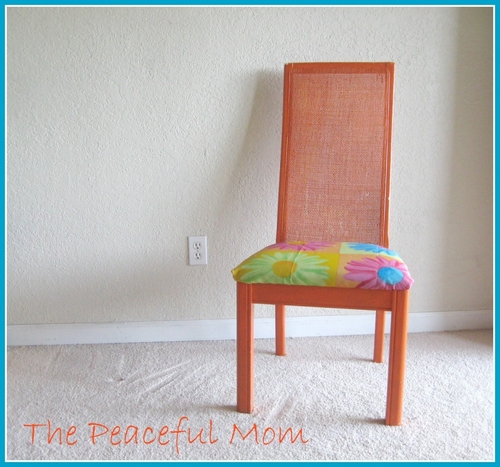 This high back dining chair has been re-painted in the perfect orange for my girl's room. The seat cover has all the colors of their comforters and is going to look so cute and coordinated without me doing any work!
Have you discovered any great thrift store or yard sale finds lately? Share in the comments or leave a link to your blog post. 🙂
You May Also Enjoy: