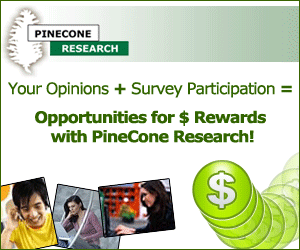 Pinecone Research is accepting applicants in certain areas! Pinecone Research is a great survey company which I personally use.
Once you register, you will receive periodic survey offers in your email inbox and once you complete the survey (which usually takes 10-15 minutes), you receive payment to your PayPal account within a few days. The payment is typically $3 per survey and I usually get 2-4  surveys per month, so you won't get rich but it's a great way to earn a little extra.
Click here if you're interested to see if you qualify, but hurry–this offer won't last long!