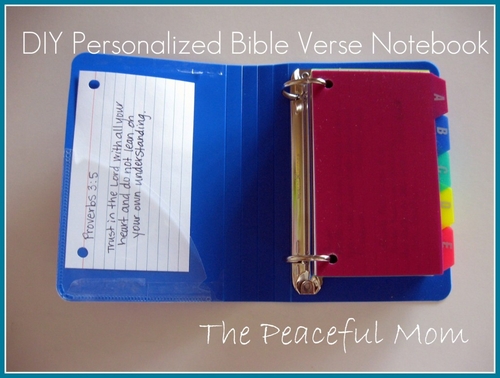 DIY Personalized Bible Verse Notebook: Want to make the Bible more personal to your life? Want your kids to memorize more Bible verses? Try this easy personalized Bible Verse Notebook.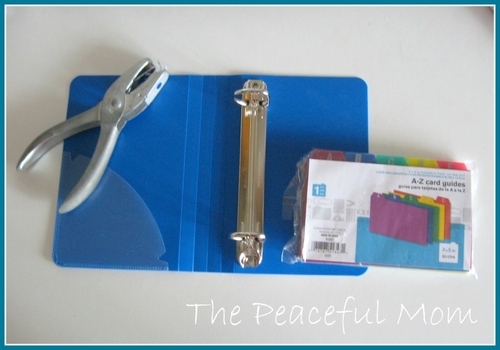 Supplies:
Index Card Binder
Index Cards to fit binder
Alphabet Index Dividers to fit binder
Hole punch
Stickers or artwork for cover
Clear Packing Tape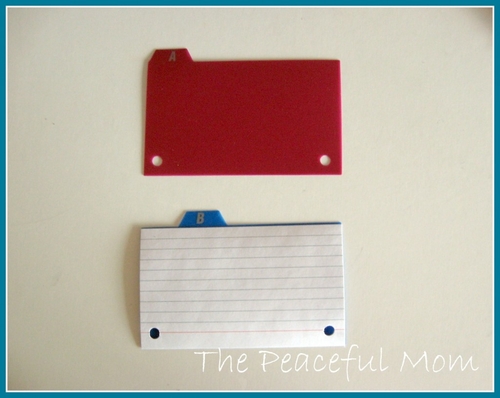 Your index card binder will probably come with some index cards already inside. Take one of the cards and use it as a guide to hole punch your dividers.
This was the most time consuming part of making the notebook, but I just hole punched a few cards at a time in between other tasks.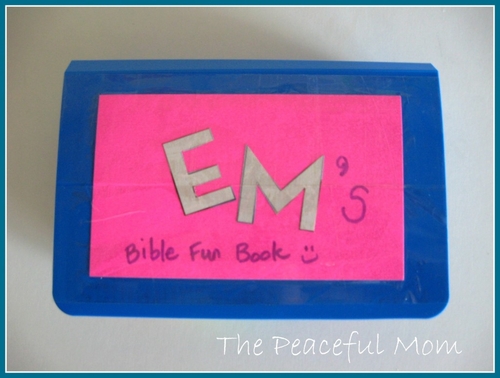 Decorate the cover, if you wish. We used a simple design on an index card with my daughter's name. You could also make a collage or use some of your child's artwork.
Cover your design with clear packing tape. (Packing tape is not very forgiving, so you will definitely want to do this for your child.)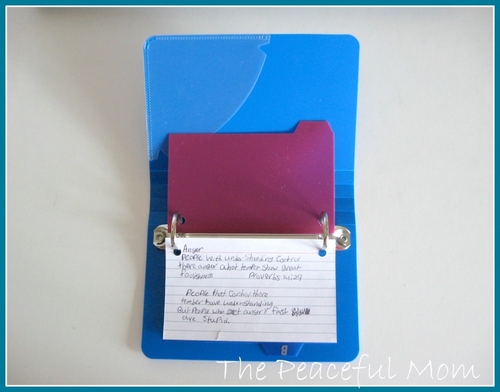 One way to use the notebook is to find Bible verses about particular issues your child is dealing with. Find a Bible verse about the issue and write the topic/issue on top of the card. Have your child copy the verse and write what she thinks it means in her own words. When done, file it under the appropriate letter file (A for anger, etc.).
If you have younger children, you can have them draw a picture on the card or you can draw a picture and have them color it.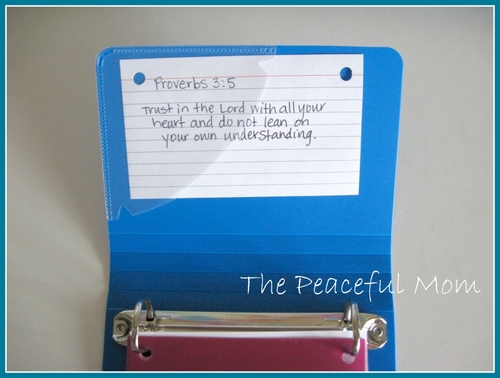 You can also place a weekly Bible memorization verse in the front pocket. Once the verse is memorized it can go into a topic in the alphabetical file or in the back of the notebook in a section to review later.
You can use this for your own life, to write verses that are particularly meaningful to you and it makes a kind of spiritual history for you.
How do you make the Bible more personal in your own life? Leave a comment. 🙂
You May Also Enjoy: