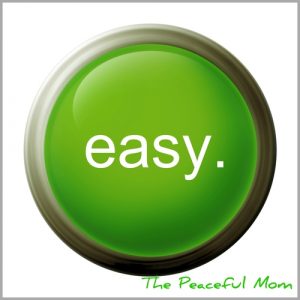 Tuesday Tips-Ways to make life easier.
If you are a Pinterest user, then you have probably seen the same photos I have of the kitchen cabinet doors with a metal plate attached inside so you can place magnets on them. This is especially useful for posting recipes so you can easily see them while cooking.
I love the idea, but we are renting right now and can't attach anything to the cabinets. I came up with another solution: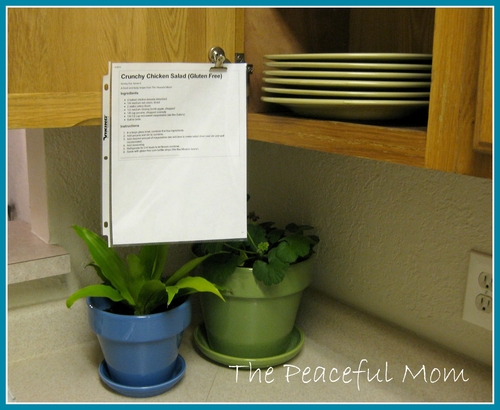 Easy Magnet Recipe Holder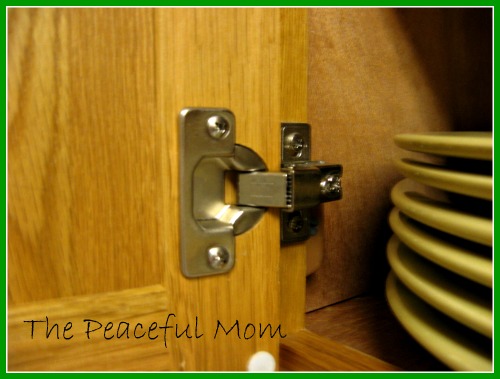 My cabinets have this nifty metal hinge.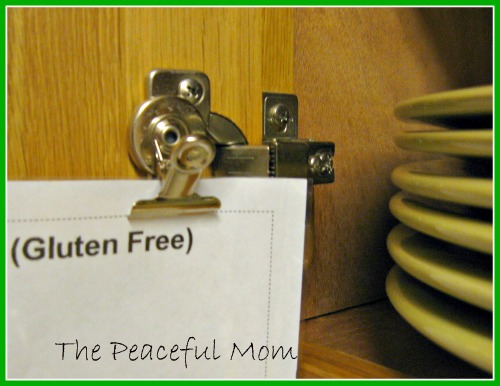 So I just clip my recipe in a magnet clip and attach it to the hinge. Easy!
If you use recipe cards instead of pages, you can clip the cards to the magnet or slip them into an old picture frame:

Click here to see more Tuesday Tips!
You May Also Enjoy: