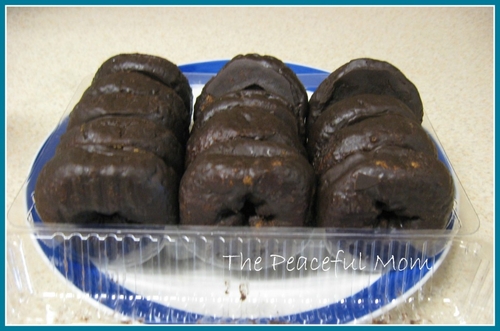 Last week the kids and I were in Walmart to pick up some nonfood items we needed. They asked me for a box of chocolate donuts , but we didn't have the extra money at that moment. We don't normally purchase donuts anyway, but they really wanted them. My 13 year old even offered to pay for them with her own money but decided against it when she saw the almost $4.00 price tag.
The next day a neighbor who barely knows us gave us a grocery bag with 3 loaves of bread and a box of chocolate donuts.
Now you may think that this was just a coincidence. I believe it was God saying once again that He sees our situation and cares for us, even my kids' desire for chocolate donuts.
Have a God story? Share it in the comments. 🙂