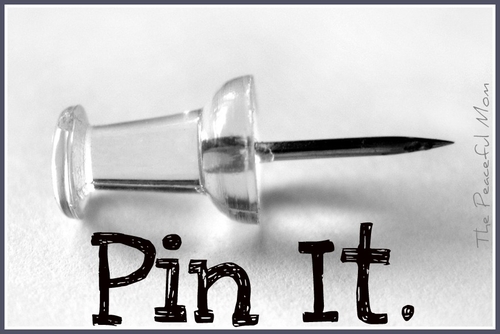 Have you joined Pinterest yet?
Pinterest is the virtual inspiration board website. Whatever you find on the web, you can pin to your boards*. [If you're new to Pinterest, click here and enter "Pinterest Invite" in the subject line of the contact form. I'll send you an invite! 

 ]
This week I'm featuring my Easy Meals Board: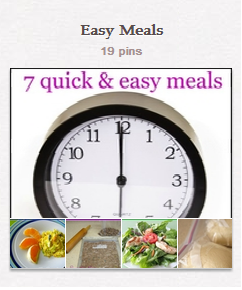 (click to go to the board)
Ideas for making dinner time easier, and who can't use a few of those?! 🙂
You can see all my boards here.
*Note: Be aware that not all images on this website are family friendly. As with other websites, do not let your children use this one unsupervised.
What's your favorite quick meal? Leave a comment or a link. 🙂
You May Also Enjoy: