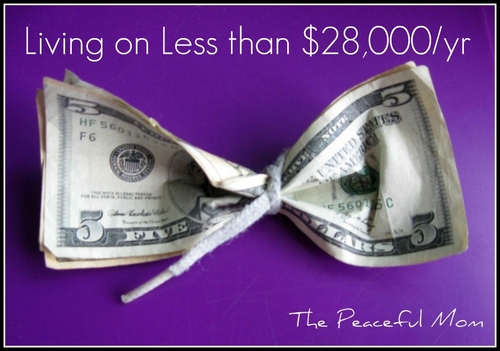 Living on Less Than $28,000 A Year: How our family of six survives (and even thrives) on an income that is less than half the national median income, and what the government calls "below the poverty line" (less than $29,990 annually) for our family size. [Read other posts in this series here.]
___________________________________________________________
Join me on Twitter or Facebook for instant updates or subscribe to my FREE e-newsletter to get posts right in your inbox!
___________________________________________________________
So far in this series we have talked about:
and we've even taken a look at our weekly paycheck break down.
All this planning and information is great, but what if life doesn't work out the way you expect?
This week was just like that at our house.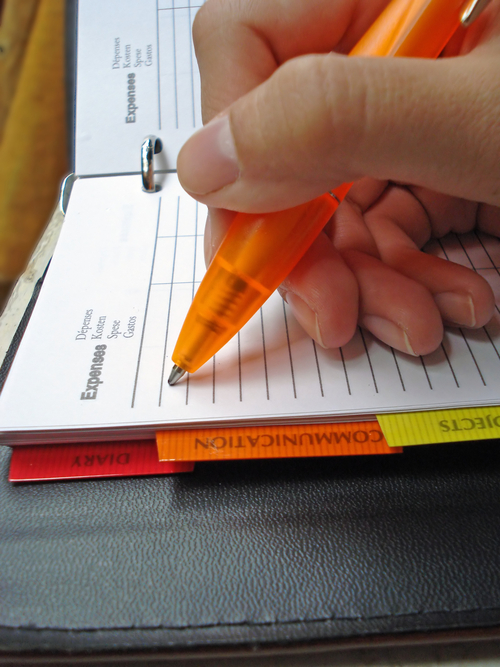 On Monday I had a CRAZY day with one problem after another. At the end of the day I just wanted the comfort and convenience of ordering pizza, so I did. (I know, it seems a little hypocritical after reading my post about necessity food vs. entertainment food.)
On Tuesday, after another long and busy day, my husband and I had our weekly date night. Something expensive on the menu caught my eye and I ordered it, rationalizing that we had a coupon so it was okay to spend a "little" more. As a result, instead of spending the planned $10, we spent $20.
On Wednesday, we had another long and busy day (see a pattern here?). Everyone was in a bad mood, my schedule didn't go as planned (again!) and I still had to go to Walmart for the rest of my groceries at 8:00 p.m. after I picked up my children from youth group. Everyone was hungry, so I bought them $1.29 tacos to tide them over so I could get the shopping done.
While none of these issues are catastrophic in and of themselves, the cumulative effect was that I had to take $40 from our second checking account (savings to pay bills) to cover the over spending. $40 may not seem like much, but it makes a dent in our second account and matters when our budget is so tight. I can come up with an excuse for everyone of these "unplanned"  expenditures, but the bottom line is that they are all my fault.
So where do we go from here?
Give Some Grace
I can spend time and emotional energy feeling guilty and beating myself up for my "misbehavior" or I can forgive myself and move on.  I'm voting for the second option, because life is just too short.
Learn Something
Having said that, I do want to learn from my mistakes. I remembered that in the past I have had back-up quick food that we can fix in situations like we had on Monday. I also kept snacks in the car for hungry children so that I didn't stop for fast food. Time to restart the backup plans.
Take the Consequences
It would be easy to just pretend like that $40 doesn't matter, but the fact is that the money came from categories for bills that have to be paid. That means that any "extra" money that might have been spent for date night next week (and maybe for a couple of weeks), can't be.
We won't be charging anything to a credit card when there is no money in the account (because we don't have credit cards). We will be "sucking it up" and doing without some fun so that we can pay those bills. Harsh reality, but I prefer to suffer a little "pain" now rather than a lot of pain later by going into credit card debt or pretending it doesn't matter.
So what about you? Have you had any unexpected events at your house lately? How did you handle them? Share in the comments. 🙂
next post: How Do We Start Changing Our Finances?
Click here to read other posts in this series.