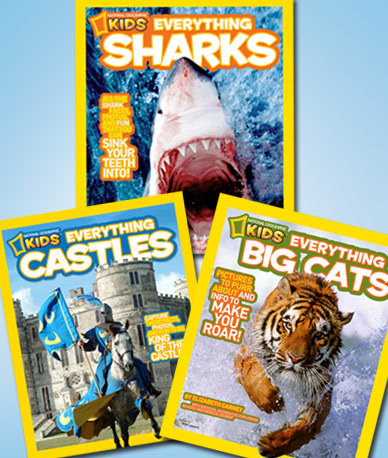 Mamasource has 3 Books from the National Geographic Everything Books series available for just $15 shipped!
Kids will learn fascinating facts about Sharks, Castles,and Big Cats, paired with stunning full-color images that National Geographic is known for. This would make a great gift for a child in your life.
Click here to order.
*The set of National Geographic Preschool books is still available as well. Click here for details.
(Please note: I will get credit if you order through this link. If you choose to do so, I appreciate it. 🙂 )