Organize Your Blogging--A quick look at how I keep my blogging organized so it doesn't take over my life. You can print each of these forms by clicking the Blogging Tab in the top navigation bar.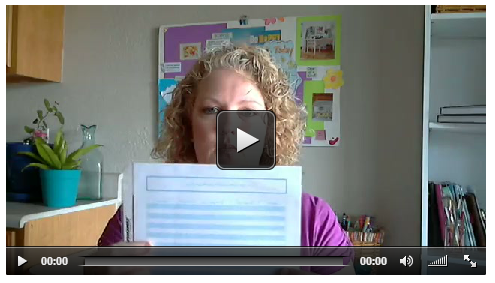 (If you're having trouble viewing this video, please click here.)
The sections of my binder (Click each link or the Blogging Tab at the top to print any of these forms):
Inside front pocket: The Peaceful Mom Blog Planner (now editable!)
1st page: Monthly Planner
Section 1: Motivation
Purpose statement, inspirational quotes
Section 2: Important Information
The Peaceful Mom Password Keeper
The Peaceful Mom Blog Affiliate Page (customizable)
Section 3: Business
The Peaceful Mom Blog Accounting Page
Invoices and receipts for blog related expenses
Section 4: Ideas
The Peaceful Mom Blog Idea Page
Photos from magazines or recipes I want to try
Section 5: Connect
Email addresses for bloggers who have contacted me or whom I want to connect with.
Ideas for promoting my blog.
You May Also Enjoy: