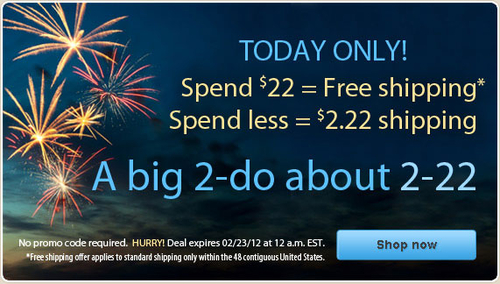 Vitacost is offering FREE shipping on orders over $22 and just $2.22 for orders under $22 TODAY 2/22 only!
If you haven't signed up for Vitacost yet now is a great time! You can get a FREE $10 credit when you join the Vitacost Rewards Program. Your $10 Code will be sent by email and is good on any $10 or more purchase from Vitacost.
This would be a GREAT time to use your $10 credit because you can get FREE or super cheap shipping today!
Remember there are lots of gluten free items on sale this week too. After you sign in, just type gluten free in the search bar.
CLICK HERE to get your FREE $10 credit!