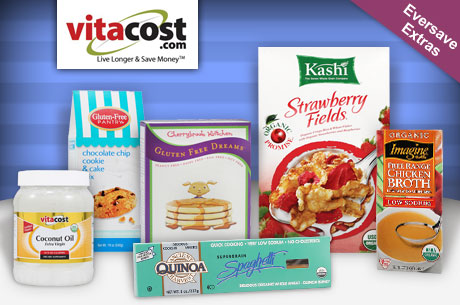 I've mentioned before that we love Vitacost. We order their Carlson Cod Liver Oil capsules and have seen a big improvement in our child's learning challenges from taking them*. You can find all kinds of products at Vitacost to help you stay healthy.
If you haven't signed up for Vitacost yet now is a great time! You can get a FREE $10 credit when you join the Vitacost Rewards Program. Your $10 Code will be sent by email and is good on any $10 or more purchase from Vitacost. Shipping starts at just $4.95!
Now is a great time to use your coupon code because all Gluten Free Products are 15% off this week (no code needed)! Prices already reflect the discount.
Click here to sign up and use your FREE $10 credit!
*not intended as medical advice, simply an opinion.