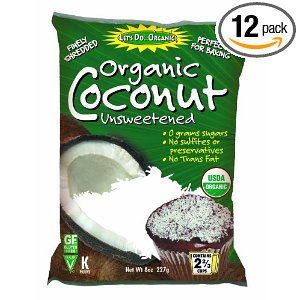 The bags contain 2 and 2/3 cups of coconut and will be only $1.68 each!  We love shredded coconut on oatmeal, in homemade granola and as a snack mixed with nuts and chocolate chips. If you're concerned about buying this much remember that you can freeze it (place it in a Ziploc bag first).
Click here to get this deal!
*Subscribe & Save sets you up with an automatic shipment plan, but you can cancel when your order arrives by choosing "Your Account" and "Manage Subscribe & Save Items." Be sure to verify the price before ordering.
(Thanks to the Thrifty Mama for the heads up on this deal!)