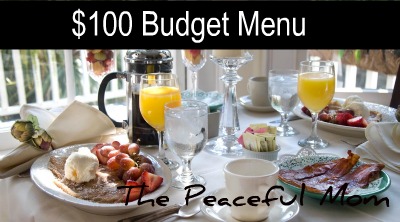 $100 Budget Weekly Menu (for six people including three teens): One reason that I am able to stay home rather than work full time is that I try every week to stick to a grocery budget of $100, and the primary way I do that is by menu planning. Here's a look at our menu for this week.
Check back later today to see my grocery shopping for this week (and link up your savings!)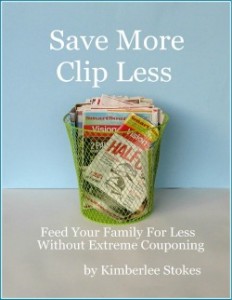 Read more about how I stick to a $100 a week budget in my FREE e-book Save More-Clip Less.
Print your own customizable menu planner form here.
*Items marked with an asterisk were purchased in previous weeks in the $100 Budget and are in the pantry, fridge or freezer.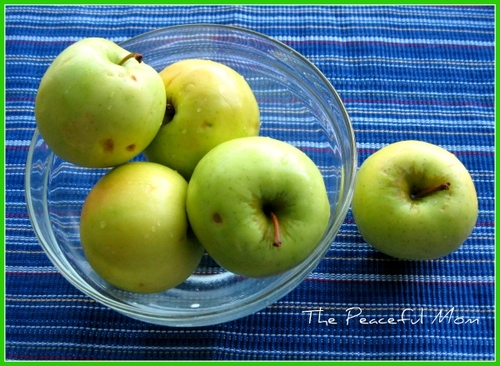 BREAKFAST
Scrambled eggs, Easy Baked Apples
French Toast, sausage links
Cereal with milk x2
Yogurt with strawberries
Raisin bagels with cream cheese
Oatmeal with cinnamon and raisins
LUNCH
Turkey Pepper Jack Grilled Cheese
Homemade Pizza bagels
Ham and cream cheese rollups, green pepper slices with ranch dressing
Nachos
Snack lunch: salami, pepper jack cheese and cucumber slices
PBJ*, apple slices
Turkey Sandwich, pickle*
Pasta with Italian Sausage Pasta Sauce, green salad, garlic toast
Baked Potatoes with bacon and broccoli
Quesadillas, canned peaches*
BBQ Chicken and Black Bean Tostadas, avocado slices
Steak fajitas*, rice (steak and onions previously purchased)
BBQ Pepper Jack Bacon Burgers, sweet potato fries
Oven Tacos, rice
You May Also Enjoy: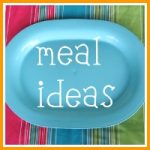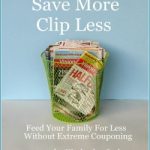 For more menu ideas, check out OrgJunkie Menu Plan Mondays.