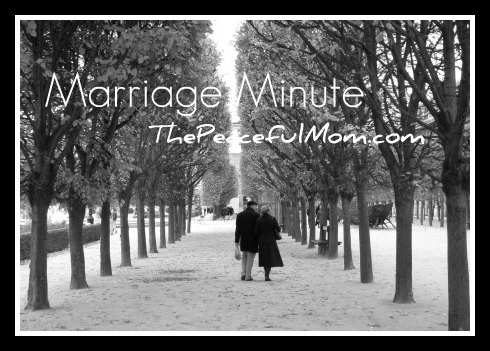 It's Valentine's Day, so love and relationships are foremost on everyone's mind. The only problem is the flowers, chocolate and pretty pink hearts don't have much to do with true love.
True love is picking up your husband's dirty socks for the 1 millionth time and, rather than complaining to him, saying a little prayer of thanks for the fact that he wears those socks when he faithfully goes to work every day.

True love is saying you're sorry and meaning it, even though you know deep down you were right.

True love is sacrificing something you really want to do, so that you can spend time with your husband doing what he wants.
I will admit, I am not very good at true love. I am a selfish person for the most part, but because I am married to my husband for life I want to get better at loving him the right way.
Just 7 years ago we were on the edge of divorce and I didn't really care. We were separated and I was enjoying my freedom…until I got sick and couldn't take care of my children for a week. When my about-to-be-ex-husband came to my rescue, I realized that he is a good man and if all the things that I didn't like about him never changed, he was still my best friend and my children's father. I decided to try to make our marriage work.
After counseling and many ups and downs, I can definitely say that I am glad I'm married to this man. He's not perfect, but neither am I. These two imperfect people are more in love today than ever, but it is a deep, comfortable love rather than a fleeting romantic feeling.
So this year for Valentine's Day I will not be buying an expensive gift for my husband, nor will we dine out at a fancy restaurant. Not that anything is wrong with those expressions of love, but I will be giving him something that is more meaningful to us–I will hold the hand of the man I love, look deeply in his eyes and say "I love you."
And really mean it.
You May Also Enjoy: