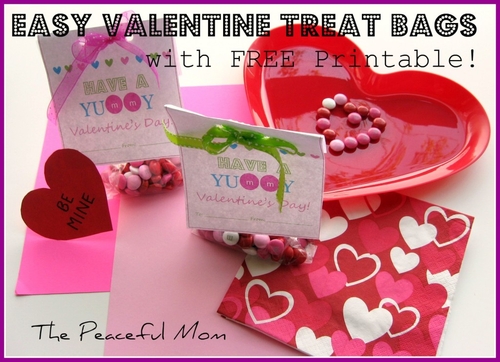 Need a stress free idea for Valentine's Day? Make these fun and super easy Valentine Treat bags with a FREE printable!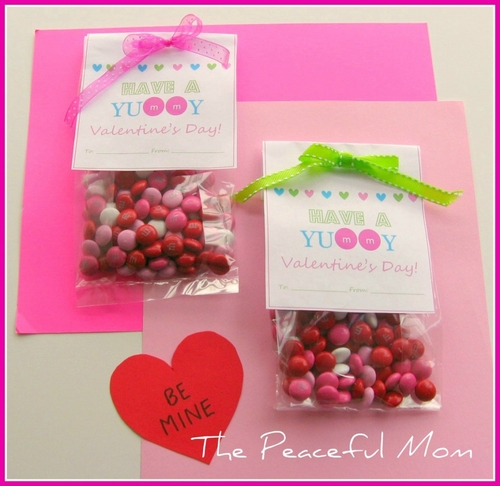 Materials (for one bag):
Clear cellophane candy bag
Valentine M&Ms (approx. 1/2 cup per bag)
15 inches of colored ribbon
hole punch
Instructions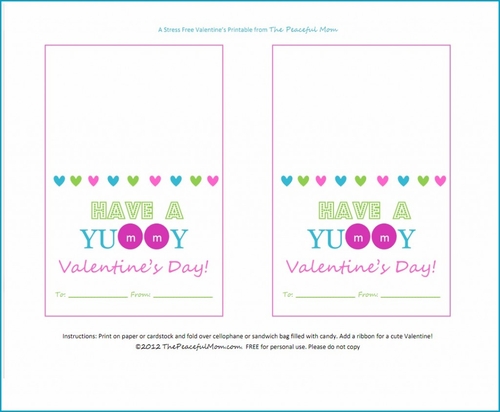 Tap HERE to print the tag. You can print on cardstock or paper.
Cut the cards just outside the pink border.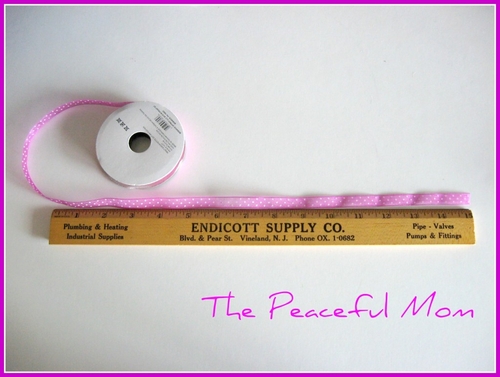 Cut 15 inches of ribbon.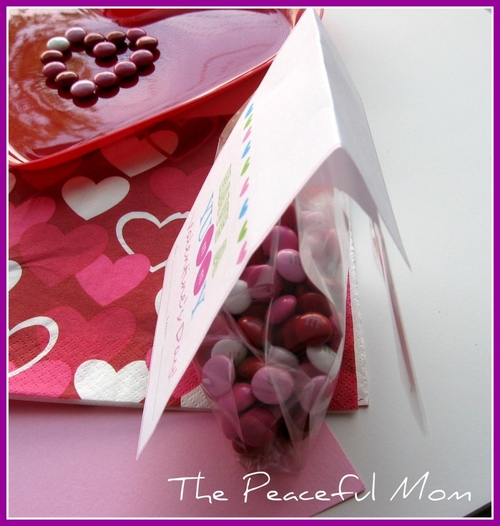 Fill cellophane bag 1/3 full with Valentine M&M's and fold the top of the bag over.
Fold tag 1/3 from the top and crease. Place tag on top of bag over the folded cellophane.
(This photo actually shows the cellophane folded down too far.)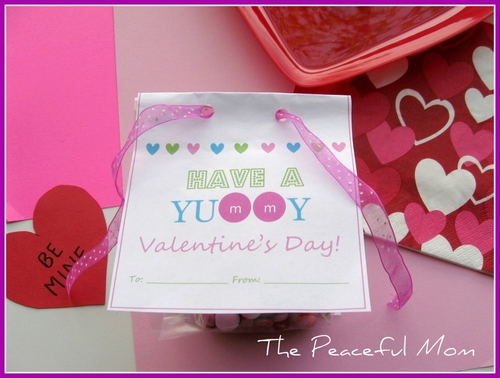 While holding on to the tag, punch two holes in the top of the tag and cellophane. While still holding the tag and the bag tightly, thread one end of the ribbon through the back of each hole. Tie in a bow.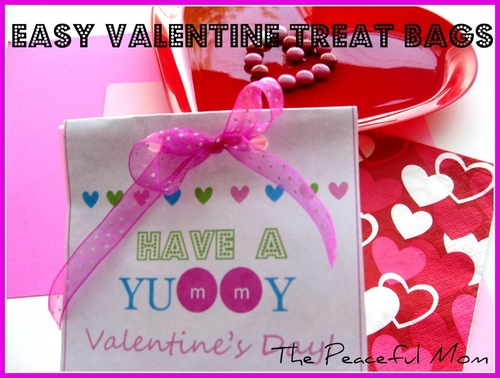 Just a few minutes of time for really cute customized Valentine's!
You May Also Enjoy: