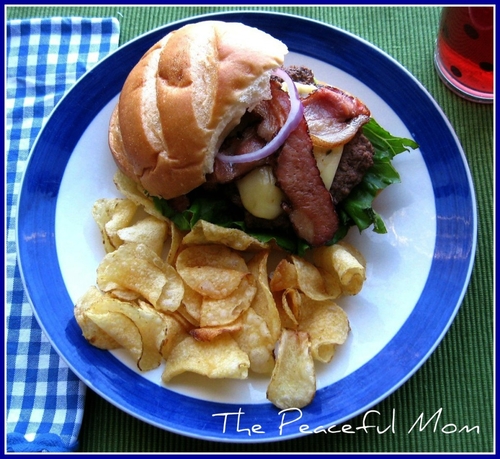 If you read my post here, then you know that we purchased (2) 10 pound packs of ground beef from Zaycon Foods and I had to do something with all that meat.
You can read about the first stages of my plan here. Here's part two:
DAY 3 Today's Plan: BBQ Pepper Jack Burgers

Step 1-Mix the ground beef and spices.
(Sorry, there is just no way to make raw meat look beautiful.) We opened the second ten pound package of ground beef, placed the meat in a very large metal mixing bowl and added 1 1/2 cups BBQ sauce and 1/3 cup Montreal Steak Seasoning.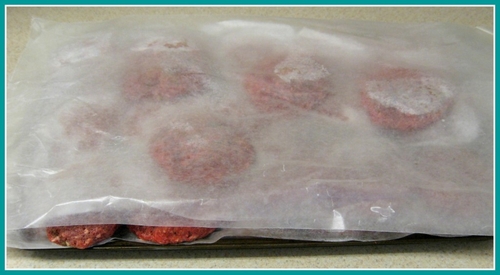 Step 2-Make burger patties.
My husband graciously agreed to mix everything together and make hamburger patties, which we placed on a cookie sheet with wax paper in between and put into the freezer overnight.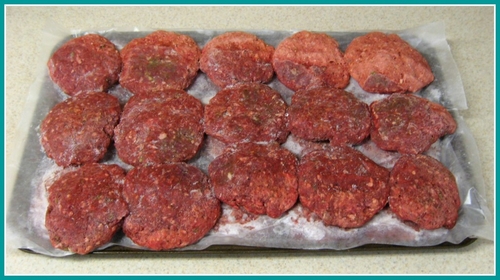 Step 3- Place frozen patties into plastic zipper bags.
I had a sneaking suspicion that the wax paper might not work well, and it turns out I was right. The paper stuck to the burgers and was very difficult to remove. Once I was able to remove the burgers from the paper, I placed them into gallon size plastic zipper bags in meal size portions. I was so frustrated from dealing with the wax paper that I forgot to take a picture of the patties in the bag, but I am sure you can imagine what it looks like. 🙂
In the future I will place the patties directly on the cookie sheet and just stack the cookie sheets on top of each other.
We now have pre-made burgers for 3 meals and it only took us about 20 minutes of work. On the day I want to serve these burgers, I'll thaw a bag of burgers, cook them and then top them with bacon and pepper jack cheese with a side of Home Fried Potatoes or steamed veggies for a quick dinner–Easy Meal Planning for sure!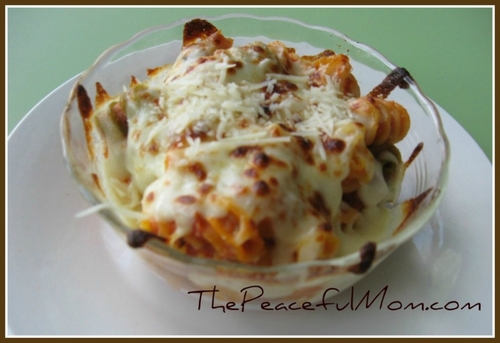 If you're still unsure of how to use up 20-40 pounds of ground beef from a Zaycon Foods order, I've collected some easy recipes on my Ground Beef Pinterest Board. Click here to see them (I'll be adding more soon!).
You May Also Enjoy: