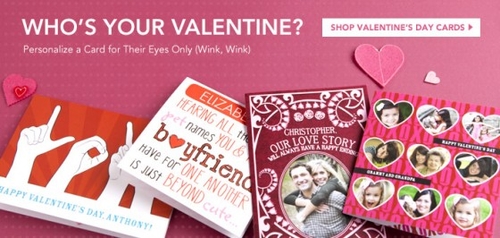 Click here to get an adorable Tiny Prints Valentine for just $.99! 
You can choose the "Send it to me first" shipping option and receive the card for only $.99cents or choose "Mail it directly to the recipient," for a small fee of $.44 for postage. Use promo code DODVDAY at checkout.
This deal is valid until midnight tonight 2/7/11!
*You can also get 20% OFF V-DAY COLLECTION (INCL. GREETING CARDS). Just click the link and use promo code: LOVE20. This promotion also ends today.