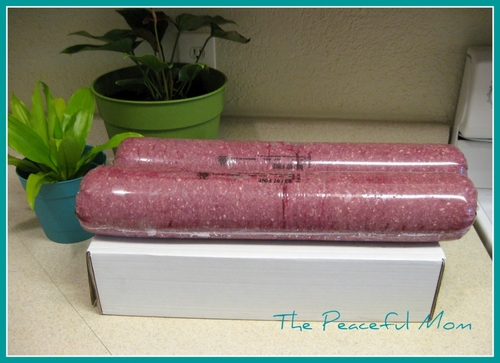 You may have read here about our recent Zaycon Foods purchase of 20 pounds of ground beef. [Click here to find out more about Zaycon Foods or to order.]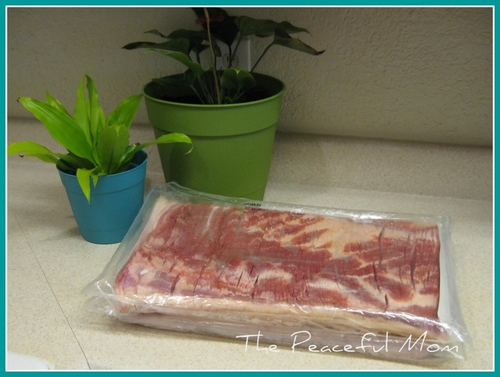 We also purchased 15 pounds of bacon. Purchasing the meat in large quantities enables us to spend less per pound. Preparing the meat ahead of time enables me to have quick and easy meals on the table without much effort.
So here's a look at what we did with all that meat.
DAY 1

Step 1-Chop a whole lot of onions.
Rather than doing hours of work on one day, I prefer to break up my freezer cooking. On Day 1 (in preparation for "cooking day") I enlisted my teenage son to chop 5 medium yellow onions and two small red onions. Once the onions were chopped, we placed them in a closed container in the refrigerator.
(Note: Unless you are a true fan of onions, be prepared with a couple of boxes of baking soda to counteract the lovely aroma in your fridge.)
DAY 2 
Step 2- Prepare Bacon (skip this step if you are only preparing ground beef).
We have a family of six and usually eat two slices of bacon in one meal, so I divided the bacon into twelve slice stacks and put the stacks in a freezer zipper bag. I put four stacks in each bag because I wanted the bacon to freeze separately so that I could remove each stack easily when I am ready to use it.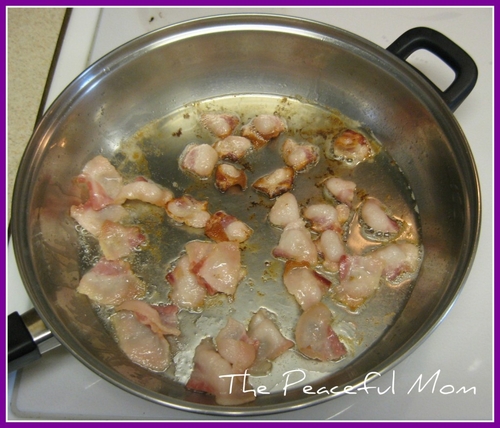 The bacon strips were actually too long for the bag, so I cut off the ends and fried them to use in Crustless Quiche (recipe here) later in the week.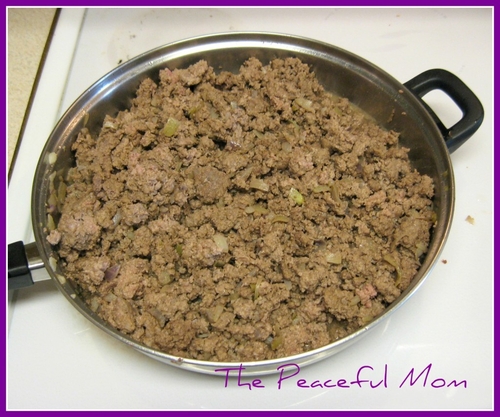 Step 3- Brown the ground beef.
I sauteed the onions in oil and added the ground beef when they were just translucent. I can cook 5 pounds of meat at a time in this skillet, but I had to stir it often to get it all browned. I also added 1/2 tablespoon salt.
(Note: The onions and ground beef may or may not have been cooked in aforementioned bacon grease, but because bacon is not politically correct I may or may not confess whether or not this actually did occur.)
(note to self: clean stove before taking picture.)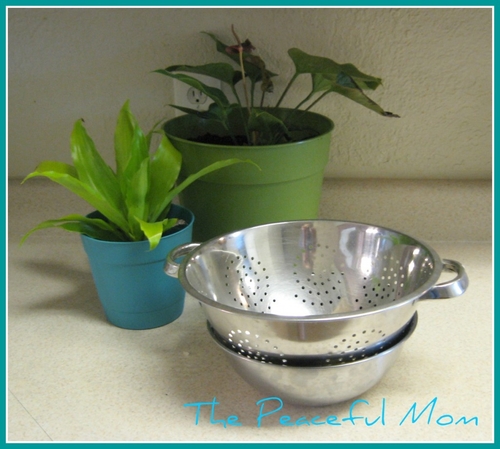 I came up with this contraption to drain the ground beef. You can read more here.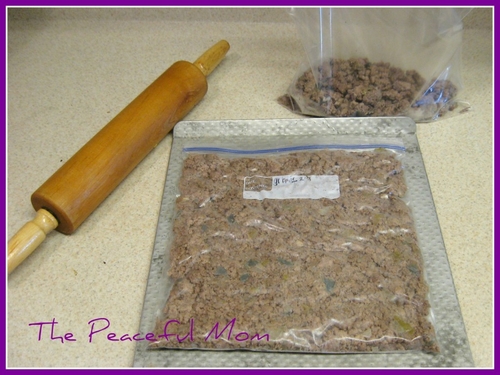 Step 4- Package the ground beef.
Once the ground beef has cooled, I place it into a freezer zipper bag, remove all the air and roll it flat with a rolling pin. (You can watch a video here to see how I do this.)
I place the flattened bags on a cookie sheet so they freeze flat, which enables me to stack them in my freezer to conserve space.
For dinner, I break off half of the ground beef in the package, allow it to thaw for an hour to an hour and a half, then cook it with taco seasoning for recipes like taco salad, oven tacos and beef burritos. I can add it to spaghetti sauce to serve over pasta or to make lasagna, or I can make a quick breakfast scramble with eggs, ground beef and cheese or make a pot of Crockpot Chili.
For only a couple of hours of work, I now have most of the prep work done for about 8 meals. That's Easy Meal Planning!
Click here to see what happened on Day 3 with the other ten pounds of ground beef, as well as some easy ground beef recipes!
You May Also Enjoy: