Our Simple Gluten Free Weekly Menu. You can check out our family's $100 Budget Weekly Menu here. These are the adjustments we make for my daughter with a wheat allergy.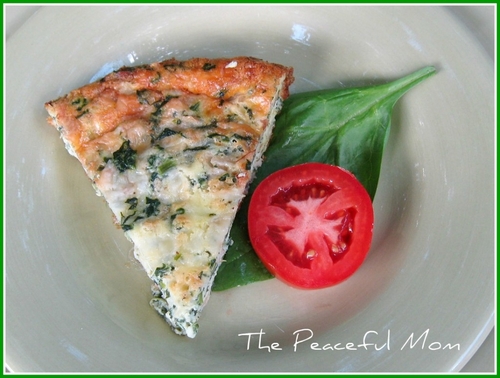 BREAKFAST
Crustless Quiche, cherries
Veggie Scramble, Easy Baked Apples
Chex Cereal with milk x2
Yogurt with blueberries
French Toast (Udi's Gluten Free bread), bacon
Oatmeal (Bob's Red Mill Gluten Free Whole Grain Rolled Oats)
LUNCH
Turkey Pepper Jack Grilled Cheese, pickle*
Chebe Bread Pizza, green pepper slices x2
Apple Sandwiches, raw carrots with ranch dressing x2
Quesadillas (corn tortillas), apple slices with cinnamon
Turkey Lettuce Wrap, raw broccoli and carrots with ranch dressing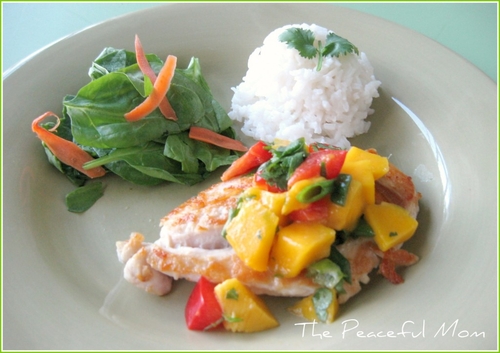 DINNER
Mango Salsa Chicken, rice
BBQ Pepper Jack Bacon Burgers, Home Fried Potatoes
Potato Soup with bacon and shredded cheese
Steak and Peppers, rice (Delicious Steak Marinade recipe)
Oven Tacos, Broccoli Slaw Salad
Pasta with sauce, garden salad (Jovial GF Pasta)
Breakfast for Dinner: Scrambled eggs, bacon
You May Also Enjoy: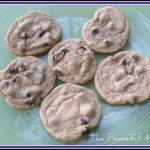 For more menu ideas, check out OrgJunkie Menu Plan Mondays.