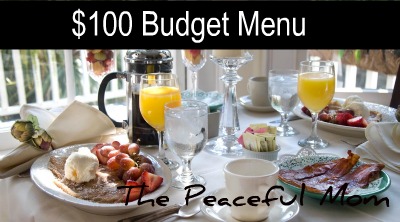 $100 Budget Weekly Menu (for six people including three teens!): One reason that I am able to stay home rather than work full time is that I try every week to stick to a grocery budget of $100, and the primary way I do that is by menu planning.
I have customizable menu planners available here which you can type your meals into and print each week, but this week I tried something a little different and put the menu planner in a page protector.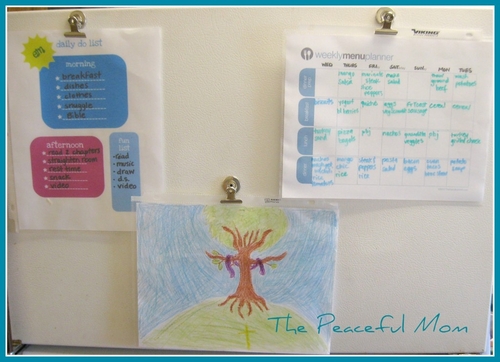 I don't know if I will keep doing this because my handwriting isn't as neat with the dry erase markers, but I thought I would try it for this week.
Here's a look at our menu for this week. Check back later today to see my grocery shopping for this week (and link up your savings!)
*Items marked with an asterisk were purchased in previous weeks in the $100 Budget and are in the pantry, fridge or freezer.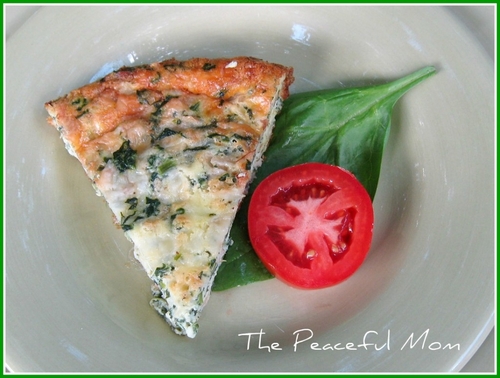 BREAKFAST
Crustless Quiche, cherries
Veggie Scramble, Easy Baked Apples
Cereal with milk x2
Yogurt with blueberries
French Toast, bacon
Oatmeal*
LUNCH
Turkey Pepper Jack Grilled Cheese, pickle*
PBJ, pretzels* x2
Pizza Bagels, green pepper slices
Apple Sandwiches, raw carrots with ranch dressing
Quesadillas, apple slices with cinnamon
Turkey Sandwich, raw broccoli and carrots with ranch dressing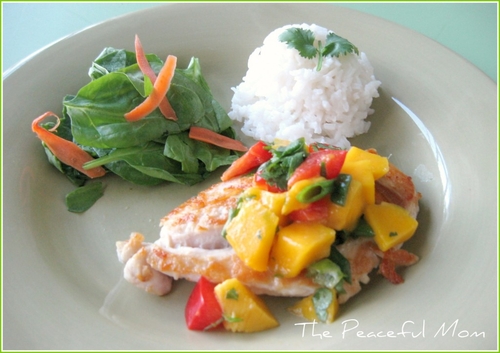 DINNER
Mango Salsa Chicken, rice
BBQ Pepper Jack Bacon Burgers, Home Fried Potatoes
Steak and Peppers, rice (Delicious Steak Marinade recipe)
Oven Tacos, Broccoli Slaw Salad
Pasta with sauce, garden salad
Breakfast for Dinner: Scrambled eggs, bacon
Note: I post my weekly menu to encourage you to menu plan and to give you meal ideas, not as a nutritional standard. You should feed your family based on your priorities and values.
You May Also Enjoy: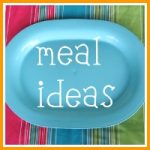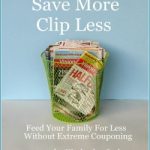 For more menu ideas, check out OrgJunkie Menu Plan Mondays.