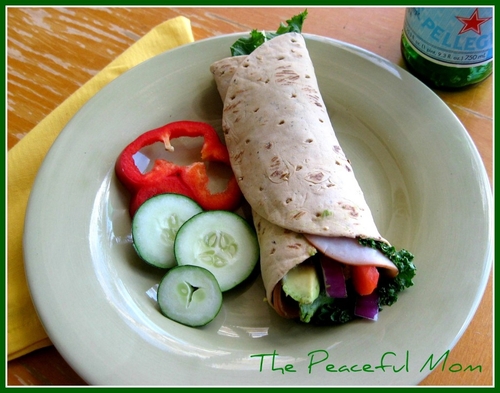 I love avocados! Not only are they delicious, they're also good for you and I've got a great recipe for youm
This Turkey Avocado Wrap is super simple to make, but so yummy.
If you're eating gluten free, you may want to try our latest favorite wrap: Mission Gluten Free Tortillas. They're soft enough so you can actually fold them without them tearing, unlike most GF wraps we've tried! (If you try them, let me know what you think!)
Yummy Turkey Avocado Wrap
A simple & delish recipe from ThePeacefulMom.com.
Ingredients
1 flat wrap (like Flat Out or Rudi's if you are gluten free)
1-2 tablespoons ranch dressing
1 leaf Romaine or Green Leaf Lettuce
1/2 avocado sliced
2 tomato slices
2 red onion rings
Instructions
Place wrap flat on a plate.
Spread ranch dressing onto wrap.
Layer lettuce, turkey, avocado and tomato.
Place red onion rings on top.
Roll up and enjoy!
https://thepeacefulmom.com/2012/02/01/yummy-turkey-avocado-wrap/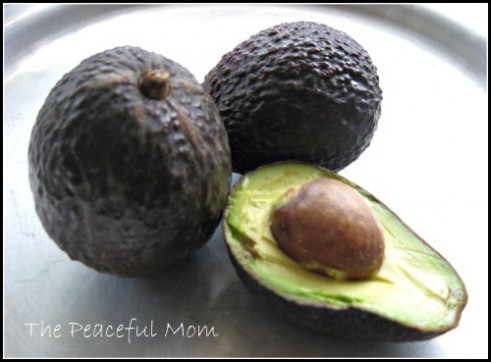 Tip:  Do you know the trick to keep your leftover avocado half from turning brown? Click here to find out!
What's your favorite avocado recipe?  Share in the comments. 🙂
I'm linking up at Tasty Tuesdays!