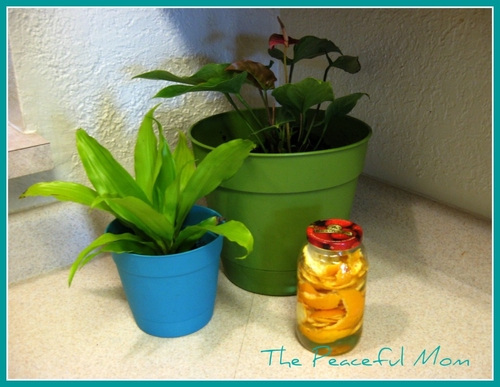 If you read my post here, then you know that I am trying three new DIY household cleaners. 
Here's a shot of the first one in process: orange infused vinegar. I'll keep you updated on how it works.
You will also notice that I replaced the plant that I killed. We'll see if I can keep this one alive!
You May Also Enjoy: