I have a great new pasta recipe that I just came up with. If you like shrimp, you're going to love this dish!
Ingredients
1 1/2- 2 lbs shrimp- (I buy cooked shrimp with the tail on)
16 oz. box radiatore pasta or preferred gluten free pasta
2-3 small cloves finely minced fresh garlic
2 teaspoons olive oil
1 teaspoon kosher salt
2 tablespoons finely diced green onions.
4 tablespoons butter
4 tablespoons fresh grated parmesan (NOT the canned stuff!)
Instructions
Peel, devein and remove tails from shrimp. Rinse under cold water.
Cook pasta according to package directions, making sure to add salt to the water.
About 6 minutes before pasta is done, place shrimp in a glass bowl with garlic, olive oil, kosher salt and green onions.
Marinate shrimp mixture for 5 minutes.
Melt 4 tablespoons butter in a large skillet.
Add shrimp mixture and cook until pink if using uncooked shrimp or about 2 minutes if using cooked shrimp.
Add pasta, stir and heat through.
Just before serving, add 4 tbs. fresh grated parmesan and stir until cheese is melted.
Serve immediately with extra parmesan if desired.
https://thepeacefulmom.com/2012/01/25/garlic-shrimp-radiatore/
For my gluten free daughter, we removed some shrimp (before adding the pasta to the skillet) and served it on Jovial Organic Brown Rice Angel Hair (read our review of Jovial Pasta here). It was quite delicious.
You May Also Enjoy: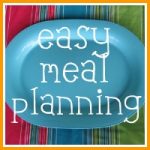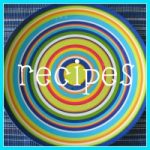 I'm linking up at Gluten Free Wednesdays!