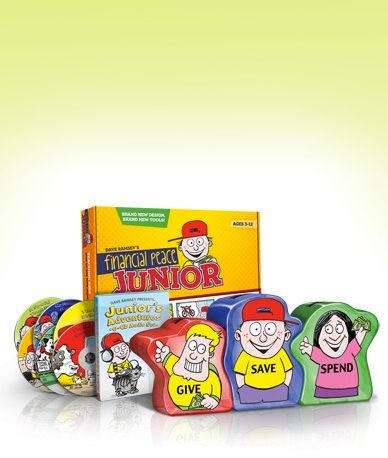 Mamasource has the Dave Ramsey Financial Peace for kids bundle for just $48 right now ($108 value).
You'll receive Financial Peace Junior (complete with a parent's guide, kid's activity book, dry erase chore chart, calculator and envelopes for giving, saving and spending); the new Junior's Adventures six-CD audio set, and a cute bank.
Designed for ages 3 to 12, Financial Peace Junior includes hands-on activities and lessons to teach children the value of earning money and what to do with it once they do.
Click here to order.