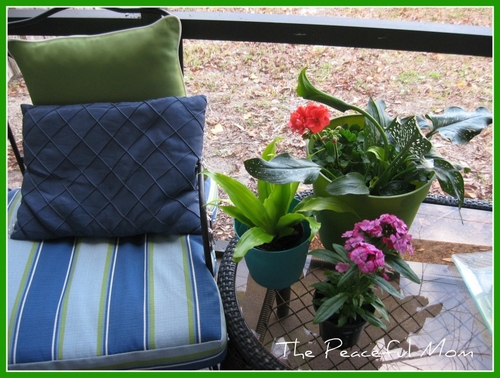 We all know that possessions aren't the most important thing, but they can really make life more enjoyable!  Having gone through the process of selling 90% of our stuff, I am unwilling to clutter my house up with insignificant stuff, but I am enjoying replacing some items.
Here are a few of my new favorites: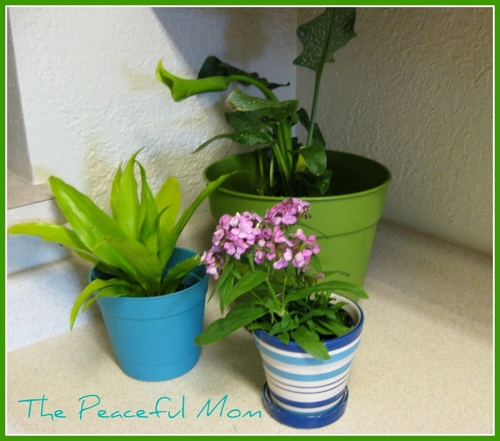 Indoor Plants
It's so important during the winter months to have some life and color inside your house. I feel happy when I look at these little guys.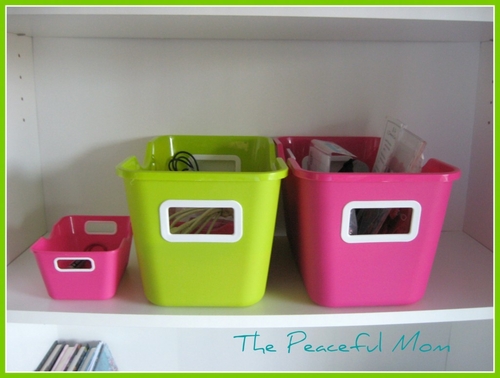 Colorful Storage Bins
I am naturally a piler, but the great thing is that I can pile my stuff inside a container and it looks organized!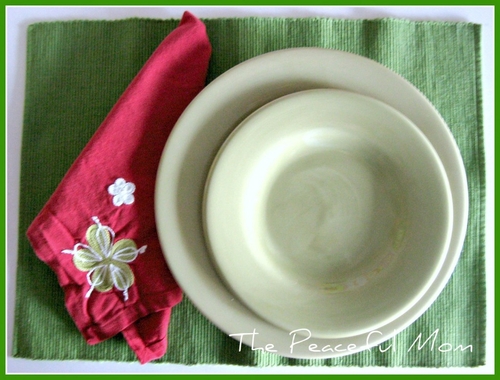 Beautiful Stoneware
When my children were smaller they often broke dishes, so I ended up replacing them with plastic ware. Now that the kids are older I am enjoying "real" plates. I found the complete set of these beautiful fern colored dishes at the thrift store (and the fun cloth napkin too!).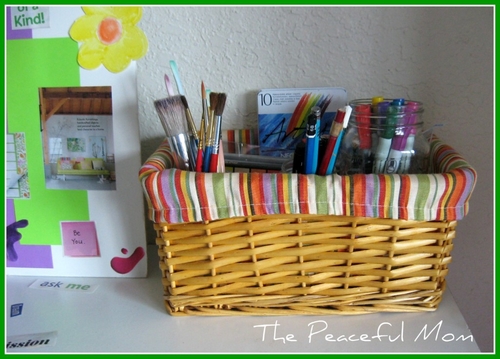 Art Supply Basket
I've been trying to stretch myself to be more creative so I started keeping my art supplies in a basket on my desk to remind me to create. I feel happy just thinking about doing more art work.
What are some of your favorite things? Share in the comments! 🙂
You May Also Enjoy: