This is a fun Valentine craft, for any age. The original idea came from a pattern my great-grandmother had, and that my Nana kept, for felt napkin rings. I made up my own version, and made hers as well. These cute rings can be re-used every year or gifted!
What you will need:
2-3 Sheets of stiffened felt in Valentine colors
2-3 Sheets of soft or regular felt also in Valentine colors
Pencil for tracing
Scizzors
This Pattern– Valentine Napkin Ring Template (FREE for personal use only. If you post, please link back to The Peaceful Mom.Thanks!)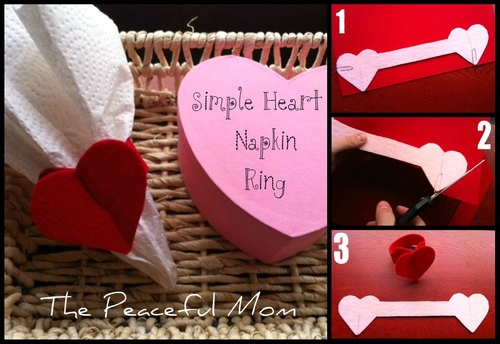 Instructions for my version:
1. Print out the template on cardstock and cut out the bottom shape. Use that shape as your pattern to trace onto your sheets of stiffened felt. You can get three rings out of one sheet of felt.
2. Cut out the shape and make the slits where indicated on the pattern. It's okay if your cutting skills aren't so great or if your child messes up a little, the felt is very forgiving.
3. Wrap the ring around the napkin (I used a paper towel as an example but you can also use linen) and slide the two hearts together as shown.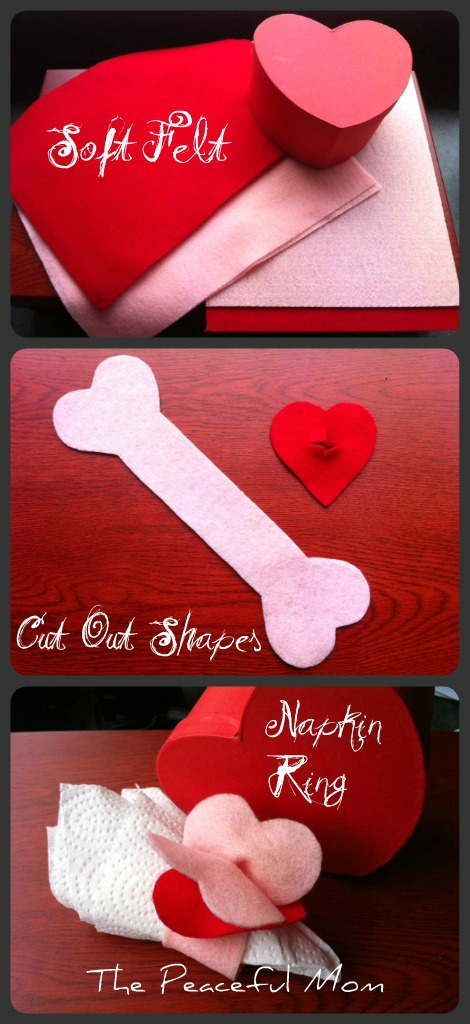 This is the original pattern of my great-grandmother's. You can get two rings out of each sheet of felt.
Instructions:
1. Cut out the top two shapes of the template and trace onto desired color of soft felt.
2. Cut out your shapes and then cut the "+" into the middle of the heart shape piece.
3. Wrap the bone shape piece around a napkin and then pull both ends through the middle slits of the heart shaped piece. You can work with the felt pretty easily, just pull and arrange till it looks as desired.
Enjoy your cute napkin rings with a special Valentines Day meal or gift them to someone special!
________________________________________________________________________________________________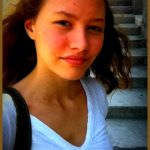 Posted by Kendra
You May Also Enjoy: