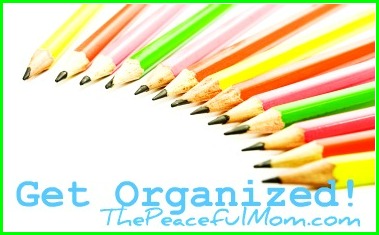 ____________________________________________________ 
Get Organized and Live Life On Purpose. Sign up here for a chance to win a $100 Walmart gift card!
____________________________________________________ 
This month I'm sharing the best tips and strategies that have helped me to get organized and to stay that way. This week I am sharing basic organizing principles that I have found to be essential to living an organized life.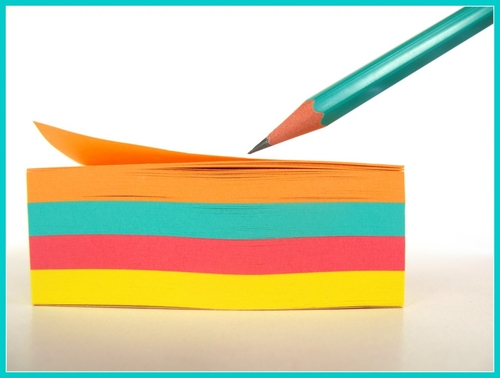 Principle #3: WRITE EVERYTHING DOWN!
I am a very visual person, but I am also a forgetful person. My natural tendency is to keep papers and other items out because seeing them reminds me to take care of them. This causes a serious problem when trying to keep clutter to a minimum!
I discovered an amazing concept–if I write down the things I need to remember in ONE place and check that place every day, then I don't need to keep the piles of stuff lying around. There is even scientific evidence that writing things by hand rather than typing them, helps you to remember them better.
I use a couple of items to help me: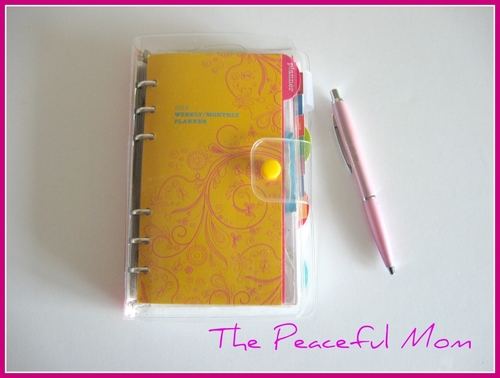 Pocket Planner
I found this cute planner at a drugstore on clearance. I keep it in my purse to write down ideas, appointments and anything else that comes up while I am out of the house. A simple calendar or notepad would work as well. I just like the way this looks.
When I arrive home I take a few minutes to transfer any dates onto my main calendar which is in my binder.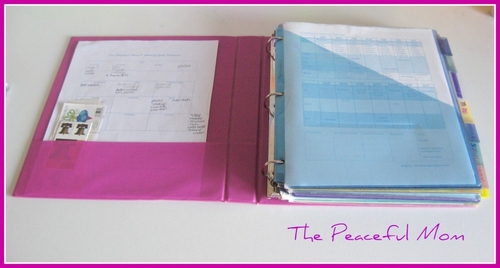 My Brain in a Binder
My household organizer or "Brain in a Binder"  (read more and watch a video here) enables me to keep all of the important papers I need in one place.
I have my Weekly Goals in the left front pocket to remind me what my priorities are for the week and my Weekly Planner in the first divider pocket. I can see at a glance what needs to be done and when I need to do it.
Another great idea I came up with is The Peaceful Mom Blogging Planners (view them here). The Blog Planner helps me keep everything organized so I know what I need to focus on for my blog. The Blog Idea Page is a great catch-all for those random ideas that hit while I'm on a walk or in the shower. I can look at it later when I need a creative jumpstart.
You can see more printable planners here. The important thing isn't what you are writing on, but that you are writing and that you keep your notes in one place.
What helps you stay organized? Share in the comments! 🙂
You May Also Enjoy: