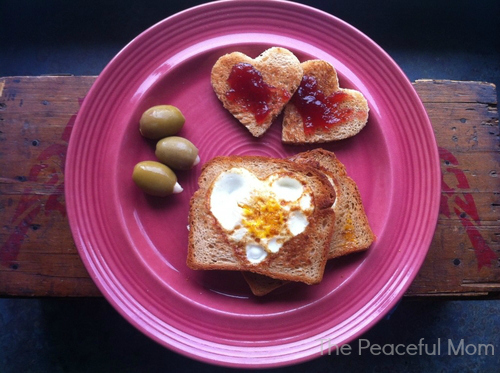 Valentine's Day breakfast was always something I looked forward to every year. My mom would decorate and make us cute heart shaped and pink or red things to eat and we would get Valentine cards and gifts.
This is a recipe for an easy gluten free Valentine's breakfast, but it can also be done with regular bread for those without dietary restrictions.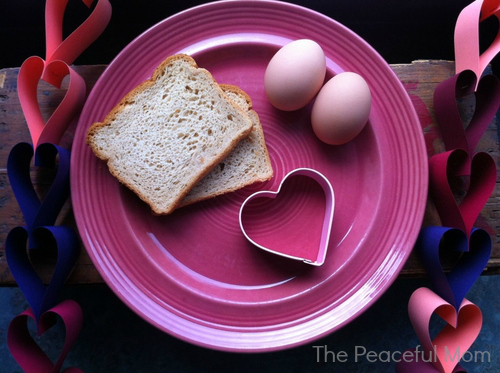 Instructions:
Using a cookie cutter, cut out a heart shape in gluten free or regular bread slices and keep both pieces.
Melt some butter, olive oil, or your preferred cooking oil in a pan on medium heat.
Lightly toast the hearts and "crust" with the shape cut into it.
Break an egg carefully into the middle of the cutout as shown. Add salt and pepper if desired.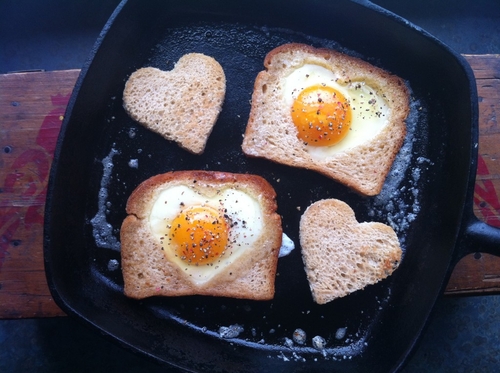 Pull out heart shaped bread pieces when toasted.
Flip the toast with eggs to cook on the other side.
Remove when done and serve with jelly on toasted hearts and garnish with olives, tomatoes, bacon or hot sauce.
Enjoy your Valentine breakfast!
________________________________________________________________________________________________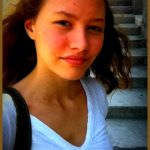 Posted by Kendra