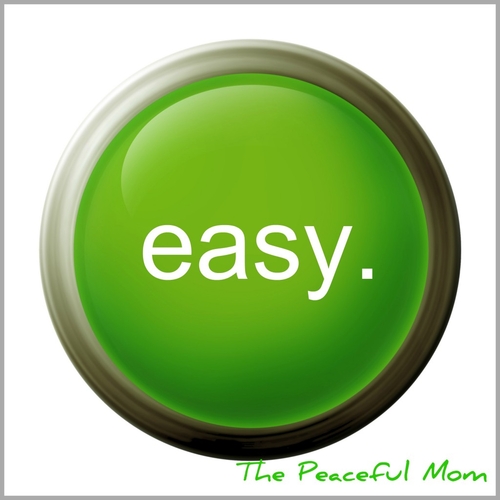 Tuesday Tips-Ways to make life easier. I know it's not politically correct to eat bacon, but it tastes soooooooo good! The only problem is the grease splattered all over the stove, counters and cabinet doors of my kitchen when I fry it in a pan.

My solution? Oven Fried Bacon!
Instructions:
Cover a cookie sheet with foil (I use the extra wide foil so there is no chance of the grease getting on the pan.)
Place bacon strips side by side but not touching.
Bake at 350 degrees for 10-15 minutes depending on how crispy you like it.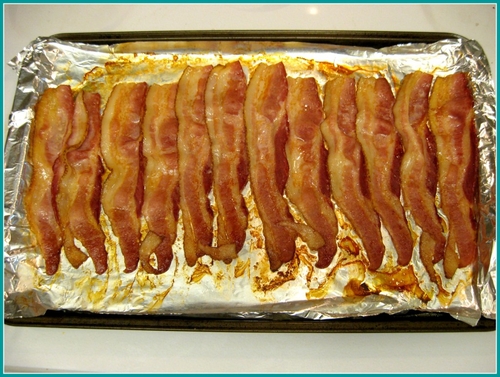 Once the bacon is cooked, remove it to drain on a couple of paper towels. Let the bacon grease cool, then wrap it up in the foil and throw it away (or drain it into a glass jar and stick it into the fridge to use for later).