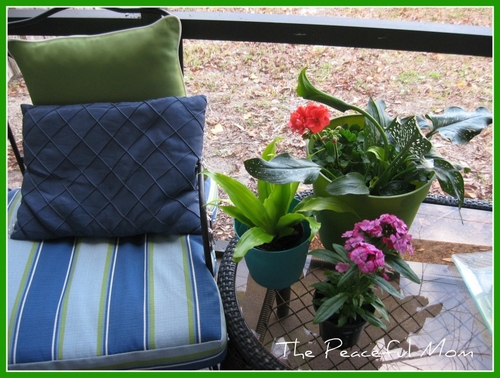 Now that I have encouraged you to Eliminate, Eliminate, Eliminate I thought I would show you that I "walk the talk". 
Coming In:
Today I purchased the plants in the photo above. Plants bring so much beauty and life to a home, and I thoroughly enjoy them.
Going Out:
This stack of stuff is leaving the house today– No room for things we are not using.
Have you purged anything this week?
Share in the comments. 🙂