Click to print these new coupons for gluten free products*: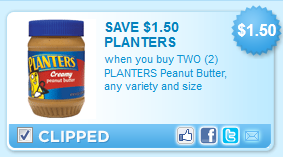 $1.50 off two PLANTERS Peanut Butter ($1.23 each at Walmart with this coupon!)
$1.00/1 Smuckers Sugar Free Product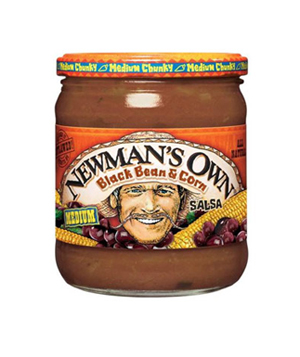 $.50 off one Newman's Own Salsa

$2.00 off LLOYD'S Barbeque Ribs (Check ingredients here.)
Other Coupons:
$.30 off 4 oz. or larger HARIBO product
$1.00 off two Athenos Feta (BOGO at Publix thru Wednesday)
$.55 off 2 HORMEL Premium Chicken Breasts
$.55 off two HORMEL Pepperoni packages 
Other Hormel Coupons (check labels for gluten free status):
$.55 off 2 HORMEL Chili products
$3.00 off HORMEL Party Tray product
$.55 off two HORMEL Bacon Bits products 
FOR MORE GLUTEN FREE DEALS AND COUPONS, CLICK HERE!
*Please Note: This information is provided as a service, but is not intended as medical advice. Products which are certified "gluten-free" must be manufactured in a plant dedicated to allergy free production.  Some products are included in this list which are not labeled "gluten-free", but which will be acceptable for most people. As always, check labels for information which pertains to your personal situation.
You May Also Enjoy: