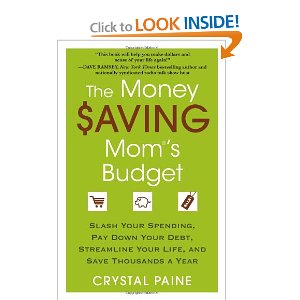 Crystal Paine's new book The Money Saving Mom's Budget: Slash Your Spending, Pay Down Your Debt, Streamline Your Life, and Save Thousands a Year
 just released this week and you can win a copy!
You can purchase a copy here or read my review here and leave a comment on that post to enter to win a copy!
(Note: the original deadline was today, but I have entended it until Monday, January16th at 9:00 a.m.!
Don't forget to enter the $100 Walmart Gift Card Give Away here and the E-Mealz 3 month Subscription Give Away here!