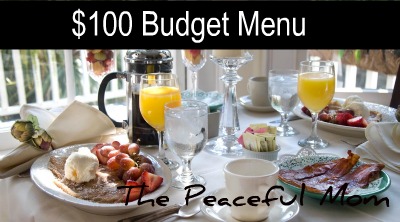 Here's our $100 Budget Weekly Menu (for six people including three teens and a ten year old who eats like one!). Print your own customizable menu planner form here. See my shopping for this week here.
*Food purchased in previous weeks in the $100 Budget and in the pantry, fridge or freezer.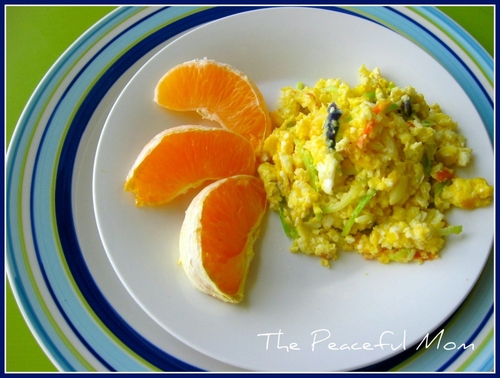 BREAKFAST
Veggie Breakfast Scramble, orange slices
Bagels with cream cheese
Cereal with milk x2
Cheese toast, applesauce
Oatmeal with cinnamon and raisins
Yogurt, strawberries* (from freezer)
Turkey Pepper Jack Grilled Cheese, green pepper slices
Corn chips with melted cheese, cucumber slices
Salami slices, Pepper Jack cheese slices, black olives*
Pizza Bagels* (bagels in freezer, sauce from pantry)
PBJ sandwiches*, pretzels*
Turkey Sandwich, pickles*
Banana Berry Smoothie*, popcorn*
Pepper Jack Bacon Burgers, home fried potatoes

Beef Roast*, mashed potatoes*, steamed broccoli and cauliflower*
Scrambled eggs with ham* and green pepper, orange slices
Potato Soup* (potatoes, chicken broth previously purchased)
Chicken Enchiladas, steamed green beans*
Garlic Shrimp Pasta, sugar snap peas*
BBQ Chicken and Black Bean Tostados, rice

You May Also Enjoy: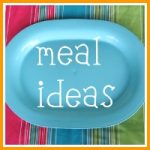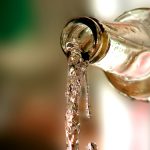 For more menu ideas, check out OrgJunkie Menu Plan Mondays.