We're on a pepper jack cheese kick at our house. We're putting it on everything but Raisin Bran, and this is one of our favorites:
Turkey Pepper Jack Grilled Cheese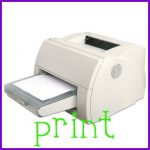 Ingredients:
(for each sandwich)
2 slices white bread (we used Udi's Gluten Free bread)
1 tablespoon butter
2-4 slices deli turkey (or thinly sliced leftover turkey)
2 thick slices pepper jack cheese
2-3 thin sliced red onion rings (optional but adds a really nice flavor)
Instructions:  
Heat a stainless steel or iron skillet on medium heat.
Spread butter on one side of each slice of bread.
Place one slice of bread, butter side down, in the skillet and top with turkey, cheese and onion rings.
Place second slice of bread, butter side up, on top.
Heat for approximately two minutes or until golden brown on the bottom.
Flip and repeat on the other side. Serve immediately.
If you want to get really crazy, throw a couple of slices of bacon on that bad boy!
I'm Linking up at Gluten Free Wednesdays!