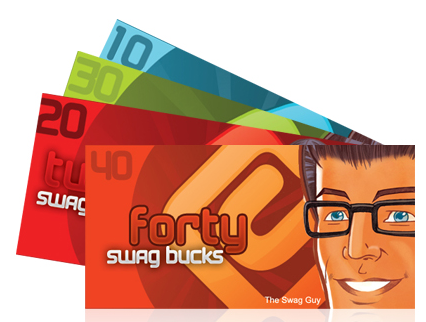 Swagbucks is making Friday the 13th a lucky day this week, as they hold a Swag Code Extravaganza, which means more opportunities to get reward points towards free stuff!
It all starts at 7:00 a.m. Eastern Time. – throughout the day there will be 8 different Swag Codes, and if you get them all, you'll have an extra 60 Swag Bucks in your account!
Want to know more? Swag Bucks is a search engine like Google. When you use Swag Bucks to search you earn  points called Swag Bucks that you can redeem for prizes including Amazon Gift Cards (my favorite), Starbucks Gift Cards, Pay Pal Cash and so much more!
If you haven't signed up for Swag Bucks, click here and start earning!